Last Updated on May 13, 2023 by
Barnett BCX Buck Commander Extreme CRT Crossbow package
Looking for a comprehensive Barnett BCX Buck Commander Extreme CRT Crossbow review? We will give you a broad  idea about this crossbow and help you decide whether you should purchase this crossbow or not. All you need to know is right below!
For more than half a century, Barnett has been manufacturing high-performance and high-tech crossbows for its customers. If you are looking for a crossbow that is efficient, fast, powerful, efficient and easy to handle, this Buck Commander Extreme crossbow should be the right choice for you. And it is regarded as one of the most popular Barnett products presently available in the market.
It has a tough, well-balanced build that you would expect from a top-rated crossbow manufacturing company, and comes with a sleek design and attractive look. If you are looking for an affordable, durable, easy to use and a fully-functional crossbow that might be suitable for both the amateurs and professional hunters, we can assure you that this Barnett Buck Commander crossbow has all the necessary ingredients to become your favorite model. On the other hand, if you are looking for an alternative in the same price range we highly recommend one of the BCG's favorite product the Barnett Outdoors Brotherhood Crossbow and the Excalibur Axiom SMF Crossbow, both hits the bulls-eye like Barnett BCX does.
In this Barnett BCX Buck Commander Extreme CRT  Crossbow review, we will try to throw some light on all the important aspects of the model so that you may decide whether to buy this product or settle for a better crossbow.
Buck Commander BCX Build
The first thing to look for in any crossbow is its build. Not only do you want it to be tough, durable, and   well-balanced, but you would want it to have a lightweight construction that won't cause arm fatigue. This makes the crossbow more comfortable to handle, as you have to run around the bushes with it on your shoulders. Besides, a lighter and stable model helps to ensure that you get accurate shots without any deviation.
The Buck Commander Extreme comes with a lightweight construction which is quite comfortable and easy to handle. In order to ensure stability and reduce weight, the manufacturers have made the riser 43% lighter than other available models. Since the weight is redistributed onto the shoulder of the crossbow, it has the stability hunters require to get accurate shots, while being extremely smooth and easy to handle. The aluminum flight track ensures a smooth and fast release, without adding any unwanted pressure to the bow's build.
Durability of the  Barnett BCX crossbow
Exceptionally durable, the Buck Commander can survive a drop even from a height of 10 feet without a scratch. Even the string will be safely latched in position after a thud. You would do well to note that Barnett has used Barnsdale laminated limbs, which include AVI technology – Anti-vibration Isolation, designed to reduce the noise level by 20-30%. This means you here you have one crossbow which is backed by the latest technology to make it a silent killing machine.
The Design of the Buck Commander Extreme
The design of the crossbow is an important aspect to consider because everyone wants a crossbow which is not only a good performer but also has great designer looks. This is really not a matter of concern for the Barnett Buck Commander Extreme. The sleek black limbs give it a stylish appearance, while the bright and Real-Tree design on the stock makes it easy to blend in with your surroundings when you are out hunting outdoors. The bright life-like paint used in the crossbow will also last for years, and does not fade easily when exposed to sunlight.
Barnett's skillful engineers have always kept safety above everything else, and this is reflected in the crossbow's carefully-crafted design. Needless to say, this is what makes this crossbow an ideal choice for beginners and more experienced hunters. The safety switch is there to block accidental misfires, and you also have the additional benefit of the anti-dry-firing device. This prevents bolts from accidental firing before you are actually ready, and also thwarts the dry misfires that can ruin the overall performance of the crossbow. Besides, you will also have to applaud the workings of the smooth trigger that is easy to pull, and at the same time gives you a tight-and-crisp feel.
Buck Commander BCX Performance
Even though Barnett Buck Commander crossbow lies in the category of mid-price range crossbows, it is too powerful to hit home-made targets. You should not do any target practice from a distance of less than 20 yards, as the force is likely to bend or break your arrows. It is a tough crossbow and hunters all over the world love its powerful performance in the actual hunting ground.
How a crossbow performs often determines how successful your hunting trip is going to be, and here you can enjoy a perceptible advantage with the Buck Commander Extreme crossbow. It is capable of generating speeds up to 365 feet per second, and each shot is backed by up to 118 lbs. of KE. This gives you the speed and power you require to take down any game you come across in the woods.
To add to the crossbow's performing ability is the 185-pound draw weight. While this produces awesome power behind each shot, it can also pose difficulty for some younger crossbow hunters. To ensure that everyone can enjoy the same success with the crossbow, Barnett has thoughtfully added a rope cocking device that will smoothly draw the string back. This also makes it fairly easy to hold a draw until your shot has lined up, and paying a little more, you can also get yourself a hand crank device.
Barnett Buck Commander Extreme Features
Whether you are a rank beginner or an experienced professional hunter, this package includes everything you require to start shooting at targets. While the included instructions will walk you through the simple set-up process, all the necessary tools are also provided for your comfort. It may be mentioned that there have been occasional problems with the design of the crossbow, which can make it somewhat difficult to assemble. Since this is a well-known manufacturing problem and  occurs from time to time, Barnett will replace the part free of charge, no questions asked.
The crossbow also comes with a lighted 3 x 32 mm scope which is easy to handle and adjust for accurate shots. The convenient quiver keeps your arrows close at hand. Besides, the crossbow comes with three bolts, so you can easily start practicing without wasting time. Since everything is included in this affordable package, it is understandable why Barnett has remained one of the topmost manufacturing companies so far as crossbows are concerned.
Barnett BCX Buck Commander Extreme CRT Crossbow review – Summary
This Barnett BCX crossbow gives out a fast and powerful performance. It is capable of a maximum velocity of 365 feet per second and it has a fairly impressive draw weight of 185 pounds, a notch faster than the TenPoint Venom Crossbow.  It has a tough and well-balanced build along with a sleek and stylish design that enables all crossbow hunters to handle it easily and smoothly.
The crossbow includes everything you need to practice your shots, along with a convenient cocking mechanism that ensures a smooth and tight draw. With 118 pounds of kinetic energy behind each shot, you can easily take down any small or large game. Priced to fit most budgets and designed for almost any type of crossbow hunter, beginner or pro, it is quite easy to see why this model remains a hot favorite with the customers.
Pros
It arrives with a sturdy, lightweight, and balanced build that is easy for almost anyone to handle
You would love the safe and comfortable design of the crossbow, especially if you are a beginner
Capable of producing speeds up to 365 feet per second, this crossbow can easily keep up with your target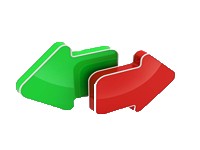 Cons
You would do well to note that this crossbow does not include a dampener, and its slightly loud design and color may not be liked by everyone
All in all, the Barnett BCX Buck Commander is an extremely good choice for anyone looking for a simple, but effective hunting crossbow, no matter whether you are just a beginner or a crack professional with plenty of experience behind you. It offers lots of value and this is what the company is famous for. And even though it is a compound crossbow, you will find it almost noiseless and quite comfortable. Hence, after going through this Barnett BCX Buck Commander Extreme CRT Crossbow review, you should not have any doubt whatsoever  about whether you should go for this hugely popular crossbow or reject it for another.