Last Updated on May 13, 2023 by
Bow and arrow hunting is not that easy, it not only needs the practiced skills but the right equipment. So it's very important to choose the right Broadhead for hunting a variety of animals. For successful hunting, you should have a right gear so pick high-quality, razor-sharp blades which are extremely important when using a crossbow or other bow for hunting.
Best Overall Broadhead for Hunting
(Hunter Guide #1 Choice)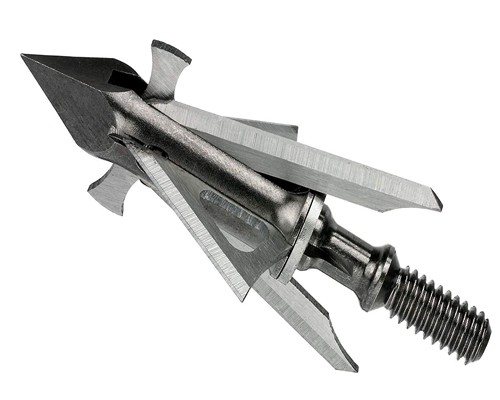 5 out of 5 ⭐⭐⭐⭐⭐
Expandable blades
Hardened steel Trocar tip
Provide pinpoint accuracy
Deliver massive entry wounds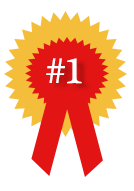 Not all Broadheads are the same; there are different types and features to consider like shock collars, blade sizes, cutting diameters, etc. There are plenty of options for archers looking to find the best Broadhead for their needs. Hence, check out this review to choose the best Broadhead for your crossbow.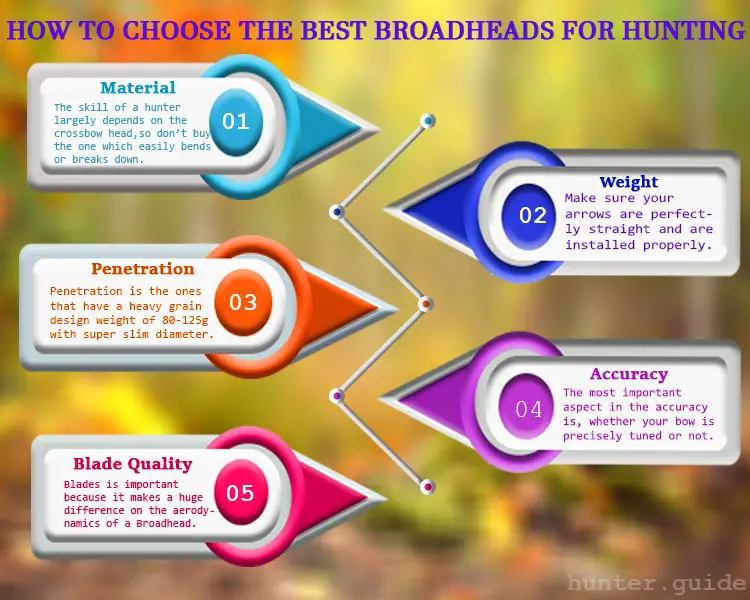 Best Broadheads for Hunting
Best Hunting Broadheads – 10 Broadheads Reviewed
#1. Muzzy Trocar HB Hybrid 4 Blade Broadhead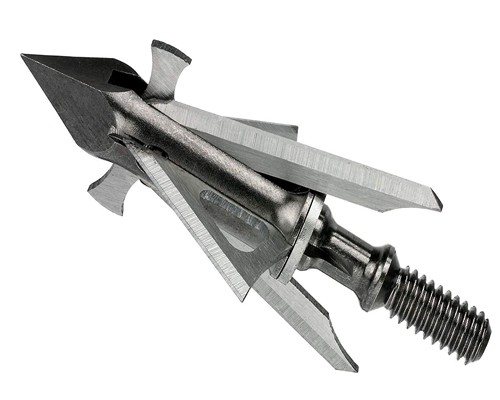 [5 / 5] ⭐⭐⭐⭐⭐
Pros
Highly durable
Smooth flying Broadhead
Great stability and accuracy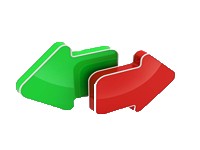 Cons
The blades don't lock back
The Muzzy Hybrid 4 Blade Broadhead is one of the best Modern Broadheads for deer hunting it also gained a solid reputation over the years. The Trocar HB blends the best of Trocar's fixed blade technology also it creates large wound channels with excellent penetration on large animals.
As this is one of the best hybrid Broadheads, it comes with a blend of both fixed and mechanical parts with the goal of offering you the best of both types. It's an amazing feature which gives you both sturdiness and dependability.
The 4-blade design definitely guarantees a large cutting surface. As it has a hardened steel tip there are a lot of chances for crushing bones. Superior aerodynamics, due to its unique design.
Efficiency of Blades
Muzzy is designed with 4 blades, so it creates an opportunity for a deadly shot. The tip of a Broadhead will easily crush any bone in its path, so just point and kill. It offers a cutting surface of 2-5/8 inches along with a fixed diameter of 1 inch.
Specifications
Another amazing feature of this product is, it has an aircraft-grade aluminum alloy ferrule, with a great slot of stainless steel blades. Blade quality is outstanding which are .020" with cutout vents for less in-flight air friction. The ferrule is completely wrapped with a sharp steel tip, with a Trocar cut.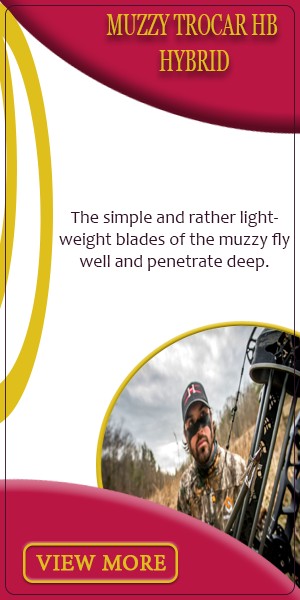 This model doesn't come with a practice head, but other models are available with this feature in the market. It could be even better if this feature is present.
Previous
Next
#2. Swhacker Set of 3-100 Grain 2 Inch Cut Broadheads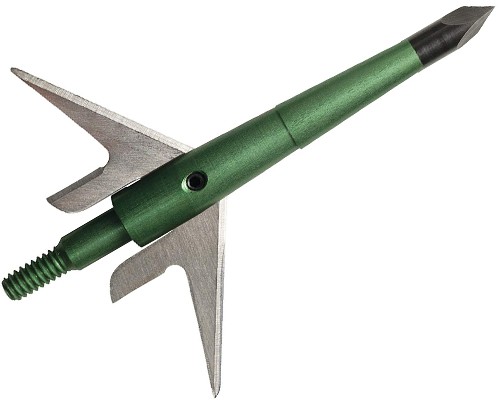 [4.9 / 5] ⭐⭐⭐⭐
Pros
Unique cutting edge design
Stainless steel blades are razor sharp
Only high-quality materials are used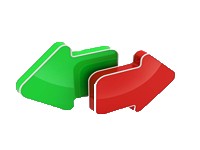 Cons
May take a lot of energy to shoot with accuracy
The Swhacker Two-blade is one of the best mechanical Broadheads you can buy. It has a set of wing blades that are designed to cut hide. There are two blades which come with a cutting surface on each side.
Blade Quality
The smaller blade edges work together along with the chisel point, and the blades allow the Broadhead to hit the target. Blades are made from stainless steel also the ferrule is made from aircraft-grade aluminum to keep the arrow weight to the minimum. An excellent feature of Swhacker Broadhead is its aerodynamic design.
Its twin set of blades help ensure a faster and more humane kill, can be used for sharpening targeting skills. This Broadhead is ideal for crossbow hunters who are looking to gain experience. Have Razor sharp blades for deeper wound perimeter.
Its construction not only ensures durability, but they're also lightweight. The wing blades easily penetrate through the grime, bones, pelt, as well as bones which makes it easier for the main blades to cut open.
Precise Shot
The trocar tip is easy to sharpen and the long blades are easy to manage. The flight on this Broadhead is very precise and with great penetration upon impact. The tip is made from high carbon steel that is hardened to ensure excellent piercing power.

The 100-grain weight is not enough for hitting the target exactly with force. Also, it may take a lot of energy to shoot with accuracy. Not sharp out of the packet.
Previous
Next
#3. G5 Outdoors Montec Crossbow Fixed Broadheads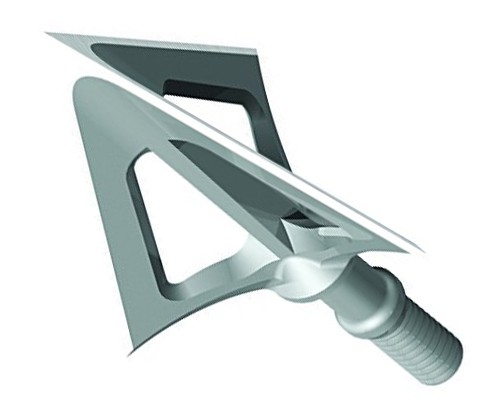 [4.8 / 5] ⭐⭐⭐⭐
Pros
Easy to re-sharpen
100% steel construction
Catchy and attractive design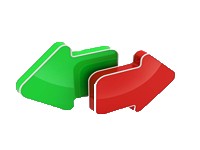 Cons
Expensive than most of the Broadhead
G5 Outdoors Montec Crossbow Broadhead is a fixed tip Broadhead; it is made of 100% stainless steel. It includes a diamond cut blade which are very sharp and that's why it hits the target perfectly. This is one of the few expandable Broadheads that are rugged and reliable enough to use.
Penetration
The blade angle is specifically designed to allow maximum penetration; it is 100% spin-tested for accuracy to ensure true flight and is extremely easy to use.
The Montec has three sharp blades; they easily slice into flesh and fur and penetrate deep. The head is entirely constructed from stainless steel and is a single piece with fixed blades. It is the dependable Broadhead that hunters can rely on.
These G5 Broadheads are perfect for deer and Elk hunting, they are also enough to take down coyotes, bears, and wild warthogs. It is one of the best Broadhead for hunting black bear.
Montec Stats
The head is 100% spin-tested and well balanced for accurate flight.  You can get this tool in 85 grain, 100 grain, and also 125-grain weights. The cutting diameter can range from 1" to 1 1/8" and leaves a hole in it.
Another exciting feature of G5 Montec Broadhead is, it also has a Sportsmen stick sharpener, which makes sharpening Broadheads easily portable.

They may be little noisier than other brands, actually, Montec Broadheads are known for their precision flights, but it could be difficult to sharpen without learning the correct technique.
Previous
Next
#4. Rage Bowhunting CrossbowX Mechanical Broadhead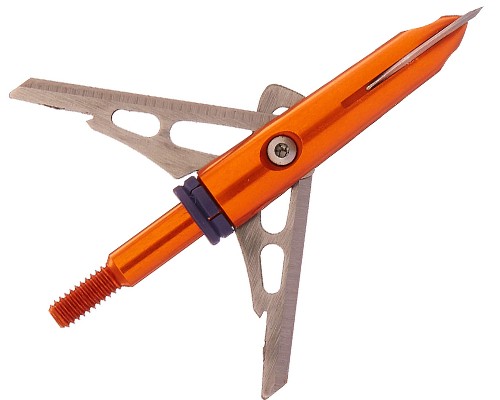 [4.7 / 5] ⭐⭐⭐⭐
Pros
Great blood trail
The .035-inch blade is razor-sharp
Available in 100 grains and 125 grains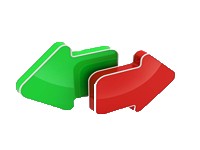 Cons
The crossbow head doesn't open fast on distances shorter than five feet
The Crossbow X Broadhead has an incredibly designed hidden blade to hit the target precisely. The large, stainless steel blades are specifically designed for corrosion-resistant performance. This Crossbow Broadhead is uniquely suited for a thin-skinned game; you can use this to hit the desired target closely.
Blades are ultra sharp that they can cut the target body very easily. Also, there is a shock collar which gives the best blade retention. There is a free practice head within this package which is a big advantage for hunters.
Specifications
These mechanical Broadheads are razor sharp with .035" stainless steel blades with 2" cutting diameter and comes with the Improved Shock Collar Technology to ensure proper blade retention. Actually, the Crossbow X Broadhead is the same as the regular Rage 2 Blade.
Ferrule Alignment
An amazing ferrule alignment technology promotes aerodynamic flight and ensures proper blade retention. It works better with ultra-fast crossbows with a velocity beyond 400 feet per second. The front tip of this Broadhead comes with a small blade to kill the target easily but is small and narrow enough for deep penetration. Due to its large wound channels, they bleed out quickly.
Due to its larger blades, the Broadhead may be redirected off its path. Even if you hit the right area there may be issues while opening up. The O ring system needs to be taken care of a little bit.
Previous
Next
#5. Thunderhead 100 Hunting Broadhead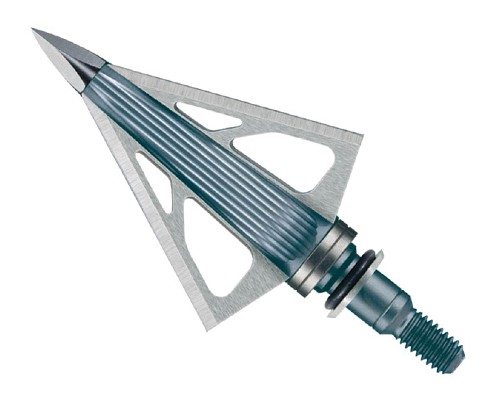 [4.7 / 5] ⭐⭐⭐⭐
Pros
Replaceable blades
Quick and easy to assemble
It works great for short distance up to 30 yards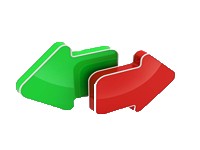 Cons
Not good for high-speed bows
The Thunderhead is a three blade fixed Broadhead which are removable and replaceable, so this makes it as a versatile option. It features a patented micro-grooved ferrule as well as a Diamize sharpened Blades. Another patented feature is the hardened steel Trophy to maximize penetration and decrease deflection.
Diamize Sharpened Blades
The Diamize Sharpening method produces the sharpest blades in the industry. With these sharper blades, the hunter can easily hit the desired target with minimal effort.
Thunderhead has an amazing tip which is made of high-carbon steel material so this makes the equipment more powerful that's why it penetrates deeply.  It kills the deer instantly and precisely.
There are no other blade types that can fly too precisely than this one. At 30 yards and 40 yards, it remains the same but if it goes more than 50 yards it could vary from 2" to 6" off from field points.
Razor Fixed Blade Technology
It is one of the Best Fixed Blade Broadheads for Deer Hunting.  Actually, the flight characteristics of this Razor fixed blade head are outstanding. This Thunderhead Razor delivers an accurate bone splitting penetration, and also comes with a fully assembled and ready to shoot right out of the box.
This Broadhead may not work efficiently over 30 yards also it is not good for high-speed bows. You can't use this for speedy shooting that's the only one drawback.
Previous
Next
#6. Rage Bowhunting Hypodermic +P Mechanical Broadhead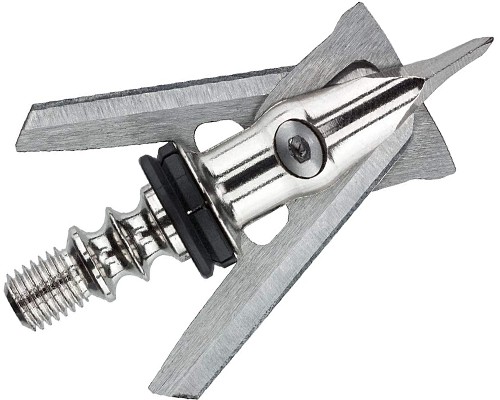 [4.6 / 5] ⭐⭐⭐⭐
Pros
Durable stainless steel ferrule
Accuracy and Aerodynamics design
An advanced high energy shock collar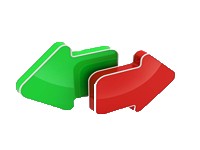 Cons
It requires more effort to install
This is one of the popular Broadheads which has gained good reviews among hunters because of its accuracy, consistent reliability, efficiency, etc. The Rage Hypodermic Broadhead is designed to fly like a field point; this mechanical blade would range from 1.5" to a gaping 2". Hypodermic is especially known for its durability, razor-sharp blades, penetration, and cutting diameter.
Razor Tip
The steel ferrule is equipped with hybrid tip design allows the Hypodermic Broadhead to have excellent aerodynamics and accuracy.
Razor sharp Blades will cut the target precisely. This Hypodermic Broadhead is compatible with crossbows as well as regular bows. There is an included practice head package which helps you get more accurate.
The Razor sharp .035" blades are blended with the bone crushing performance of chisel tip. Wider cutting diameter ensures destructive blood loss and wound channels.
Advanced Technology
Its Ferrule Alignment Technology (FAT) ensures proper bolt to ferrule alignment and produce sleek aerodynamics.
This steel ferrule is fixed with a pointy hybrid tip for deep penetration. It is available in 100 or 125 grains. The mechanical Broadhead Blades are available in standard models with a free practice head.
This mechanical blade will work efficiently with any crossbow bolt. The chisel tip can be a bit sharper but it's designed for quick penetration of the animal.
Blades may bend in different circumstances and there are also chances for breakage of blades while hitting the hard bones. May not have full penetration.
Previous
Next
#7. Grim Reaper X-Bow Mech Broadhead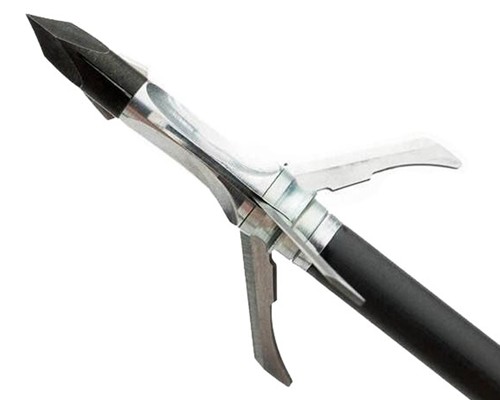 [4.5 / 5] ⭐⭐⭐⭐
Pros
Sharp, stainless steel
Designed for deep penetration
Sleek, Streamlined design for high-speed bolts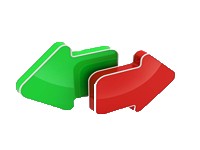 Cons
Not suitable for hunting elk
The Grim Reaper Broadhead has a longer, sleek design and also has a chisel tip that penetrates deep and cuts the target. The large head creates a large cutting diameter which provides less penetration than smaller heads. This Broadhead is suitable for hunting small or other thin skinned animals.
Blades of the Grim Reaper Broadhead
The blades may look thin but they are thick and durable. This Mechanical Broadhead is specially designed for high-speed, high-strength bows. The 3-blade expandable Broadheads are a great choice for crossbow hunting. The thin blades have less surface means it produces great penetration.
This crossbow mechanical Broadhead design easily allows skin penetration even before the blades are opened. Also, the blade retention system is excellent as there are no more rubber bands or O-rings.
Stainless Construction
It is constructed of the stainless steel that makes the tool even more sturdy and durable. Its spring load mechanism makes it more efficient and powerful. This design doesn't require any rubber bands to hold the blades in place. Replaceable blades are also available with this package.
Features
Grim Reaper also opts for aircraft grade aluminum ferrules, which also features a unique three-sided 'V' notched tip.  An accurate shot and a clean cut with the razor sharp edges tear through bone and muscle with added efficiency while hunting.
It's quite tough to use this Broadhead on a dangerous or thick skinned game because they are lightly constructed yet good for hunting deer or hogs.
Previous
Next
#8. Stinger Buzzcut 4 Blade Arrow Broadhead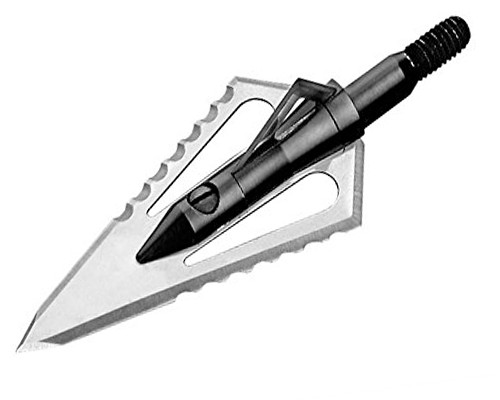 [4.4 / 5] ⭐⭐⭐⭐
Pros
Diamond Tip
Four blade design
Stainless steel blade base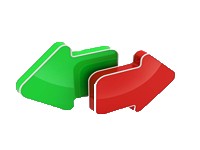 The Stinger Broadhead is a great type of Broadhead which is featured with a serrated blade that is much thicker and powerful. The Stinger is powered by Magnus yielding great Broadheads for hunting professionals. The serrated blades are perfect for initiating the huge blood trail.
Diamond Tip
The diamond tip is much stronger as it is designed with a sharpened point and nothing has a penetration power stronger than it can pull off.
The amazing quality of this product is, you can replace it for the lifetime. It is spin tested for the perfect flight and has 100% accuracy. It is available in 85 grains, 100, 125, and 150 grains. It flies great and straightly.
Not many products in the market have diamond tipped blades, so this is one of the great options to buy. Four bladed designs have more impact, so the main blades make the initial incisions upon impact which works efficiently.
Durable Ferrule
Broadhead works great only if the ferrule is attached at the base of the blade, this ferrule is made from aircraft grade aluminum that makes it more durable than the other types of arrows you see in the market. These are excellent in flight and is correct for a clean humane kill but that's apart from hunting so it doesn't happen always.
For both heads the blood trails aren't great they should be given shot placement. One of the main drawbacks from customer reviews is poor blood trails.
Previous
Next
#9. Muzzy Trocar 100 Grain 3-Blade Broadhead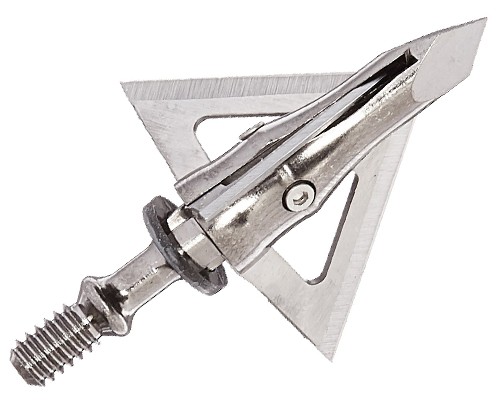 [4.5 / 5] ⭐⭐⭐⭐
Pros
Great aerodynamics
Accurate at high arrow velocity
Steel trocar tip maximizes penetration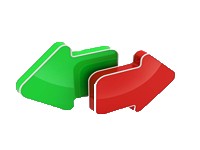 Cons
Not ideal for smaller game
Are you looking for a Broadhead with excellent accuracy? and then I would say that Muzzy Trocar is an optimal choice. It's the best Broadhead for Elk and recurve hunting. The helix design is an added advantage so you would find it easier to hit the target even if it is at a longer distance away from you.
Design
The Muzzy Trocar is constructed with a helix design which increases stabilization while offering less resistance to the wind. This Broadhead is specially designed to use at higher speeds. Blades are replaceable if they are damaged so you can change it with a new one on.
Muzzy makes them strong with razor-sharp stainless steel blades enclosed within the body of Broadheads. They fly very straight just like a field point also it's great for deer hunting. The pack comes with six sets of blades plus practice head.
Strength
The solid steel ferrule is the best feature on this Broadhead; these are built to last for a long time. The diameter of this arrow is slightly increased just to match the diameter of your crossbow bolts; this gives a complete set up for a Broadhead.
Blade Thickness
Blades are thicker with a 1 & 3/16" cutting diameter which is a great combination of lethality and accuracy. It is strong and accurate with increased width and cutting diameter so this is the best, fixed Blade Broadheads which are currently available in the market.
They may be the best Broadheads for a hunter at an affordable price but the only downside is the thin steel that constructs the blades. So you can't use it to hit the large animal. You should make it sharp after each kill.
Previous
Next
#10. Carbon Express XT Dual Blade Serrated Crossbow Broadhead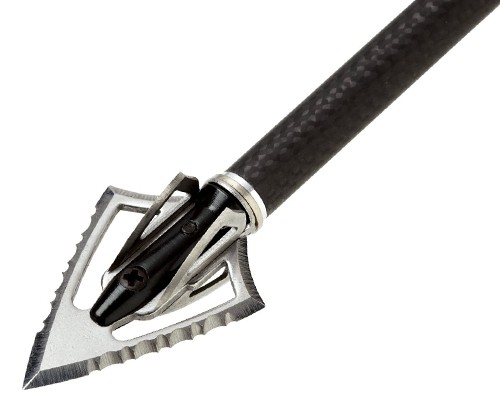 [4.3 / 5] ⭐⭐⭐⭐
Pros
Strong and Sturdy
Excellent aerodynamics
Comes with Serrated Blades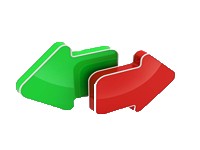 Carbon Express XT Dual Blade CrossBow Broadhead comes with a unique and tactful design, also they are quite lightweight. These fixed Broadheads has six edges which creates a wound channel so this is much greater than what to get from traditional models. Blades are made from stainless steel so the cuts are precise.
Razor Sharp Blades 
This Broadhead provides a high level of accuracy like a field point and works great with carbon as well as aluminum bolts. These blades create up to 250% greater wound opening which leads to blood trail and a faster kill.
I like its aerodynamics design which protects the Broadhead tip from wearing down. Also, its serrated blades maintain sharpness to assure maximum damage.
Specifications
The stainless steel blades create a 1.125" cutting diameter. The ferrule is made of aircraft grade aluminum and the head is compatible. These crossbow Broadheads are available in both 100 and 125-grain sizes. The space between the Broadheads is precisely configured, with this feature the main blade curves over the remaining blade. Six cutting surfaces improve the effectiveness of the blade.
Cross Bolts
The cross bolts of aluminum and the carbon work great with this Broadhead. No matter how stronger the target is, you can use this one to kill the deer or other animals easily. The serrated blades are highly durable so the last for a lifetime.
The downside of this mechanical blade is that they don't open mid-flight if you use a high-speed bow. To overcome this issue, double the rubber bands are used.
Previous
Next
What to look for when buying a Broadhead?
While choosing a Broadhead there are some critical aspects to consider, this hunter guide may help to choose the right type of Broadheads for your needs. Which Broadhead you choose is highly a personal decision; there are multiple options for archers looking to find the best Broadheads for their needs.
Material
The material is a remarkable factor to consider while buying a crossbow head because it determines how long it will last and how sharp a blade can get. Actually, Fixed Broadheads are made of a single type of material, but other models are a combination of materials so it's good to pay attention while picking the material.
Some of the Broadheads are crafted of carbon steel though it is sturdy; it is prone to get damaged easily. The skill of a hunter largely depends on the crossbow head, so don't buy the one which easily bends or breaks down.
Weight
After determining the style of the head the next factor to consider is its weight. Heads of carbon and lightweight aluminum shafts can be 100-gr, and for heavy aluminum shafts, it can be 125 gr. Once you've decided the weight and style of Broadhead, just set up and tune your bow for true Broadhead flight.
Make sure your arrows are perfectly straight and are installed properly. Check the head alignment by just spinning your arrows to ensure there is no wobble on either head or shaft. Go for the right choice.
Penetration
Penetration is very important when it comes to any kind of arrow. It's a broad term which starts from the width of the arrow's body to the sharpness of its arrowhead. Penetration has the power to change the entire game because it can make a difference whether or not your target goes down in the first arrow flight.
Cutting diameter aside, the friction and surface area is greater with bigger blades, this suit for both mechanical and fixed blades. A blade cut and penetrate saves it energy and uses it wisely.
Accuracy
Fixed blade Broadheads and mechanical produce field point like groups. The smaller and simpler the Broadhead is the better it flies. The most important aspect in the accuracy is, whether your bow is precisely tuned or not. If your bow shoots consistently then your arrow and Broadhead will fly consistently.
Sharpness
Sharpness is one of the most important criteria, just like range and penetration. While buying Broadhead check the quality of the blade and its sharpness, if the blade isn't sharp then it is useless. How to determine the sharpness of a blade? This can be done by testing the blades and the tip at the end of the arrow.
After every use make sure that your arrows are sharpened if it is not possible then just throw it off. Without sharpness, blades are nothing so check it religiously.
Blade Quality
The number of blades is also important because it makes a huge difference on the aerodynamics of a Broadhead. More blades help to leave more blood trail and create a larger wound channel. Different crossbow heads are designed with a various number of blades. Basically there are three types of blades such as Fixed Blade, Mechanical or Hybrid Broadheads for hunting. When comparing fixed and mechanical, fixed Broadhead has larger blades than the other type.
Why Use a Broadhead?
Broadheads are used for hunting big game. A bowhunter must have a sharp arrow tip because if it is mismatched it can lead to trouble in the field.
To pick the best Broadhead for hunting, first, the hunters should understand how a Broadhead works. Broadheads fall in different categories; each style has its unique functionality which can be used for certain hunting situations, so you must be clear of what you're looking at.
Broadheads need to be extremely sharp to cut through hard objects and organs. Be sure that your Broadheads are razor sharp. Let's have a look at the types of Broadheads and decide the best.
Types of Broadheads
Actually, there are two main types of Broadheads which are Fixed and Mechanical. Mechanical Broadheads are highly technical as they deploy cutting pedals after impact. This type of Broadhead comes with a sleek design and is not susceptible to wind resistance. Let's see deeply about these types below.
Mechanical
Mechanical Broadheads or expandable Broadheads have bigger cutting diameters compared to fixed blades. As technology improves and designs become more complex, mechanical Broadheads have become the most popular and favorite choice for bow hunters. Actually, this one is preferred by hunters for shooting long distances since they fly like a field point and hit perfectly.
It also gives a clear choice between cut-on-impact Broadheads and a chisel point. While shooting a higher weight target, the Broadhead will open; it can shoot a bow with a weight of at least 60 lbs. Blades are retracted close to the ferrule before shot.
Fixed
The Fixed Broadhead has a fixed head supported by blades; also there are different styles of fixed Broadheads. The subtypes are chisel point Broadheads with replaceable blades and cut on contact Broadheads.
Fixed Blades are highly reliable because they don't force the blades to open. As there are varieties of fixed style Broadheads, single piece designs tend to be stronger. It has a screw-in design that smoothly fits screw-in type ferrules and it can be used with adapters placed on inside or outside of the arrow shafts.
Chisel Point
Chisel Point Broadheads are well known for whitetail and Elk bowhunters because they can handle hitting tough bones like ribs and shoulders without deflecting. A chisel point cuts by opening the hide before the blades and helps the arrow to cut precisely.
Cut-on-Impact
Cut-on-Impact Broadheads start slicing as soon as they hit the target. If you need to hunt bigger animals like moose, elk, black bears, interior grizzlies, or coastal brown bears then choose the Cut-on-Impact Broadhead like Montec. G5 Montec is the best choice and is popular among hunters due to its one-piece design as well as consistency.
Fixed Blade Broadheads versus Mechanical Broadheads
Which is the best Broadhead for Deer Hunting? Fixed or Mechanical. Fixed Blades are the strongest and most reliable design which is the key when honing in on the best Broadheads for deer.  Mechanical Broadheads are associated with blood trails, supreme cutting, and accuracy.
This is the most accurate choice for long-range shooting on the light-boned, thin-skinned game also less prone to deflections in brushy conditions often encountered while whitetail hunting. So you need to decide which one will be better for bow hunting whitetails. Both types have their own unique characteristics so pick the best for your hunting style.
Final Verdict
Hunters should research more and more to decide which hunting gear will work best for their hunting style and situation. From this guide, you may get a clear idea of picking the Broadhead for your needs!!!