Last Updated on May 13, 2023 by
Best Insulating Hunting Boots
Editors Choice
2nd Choice
3rd Choice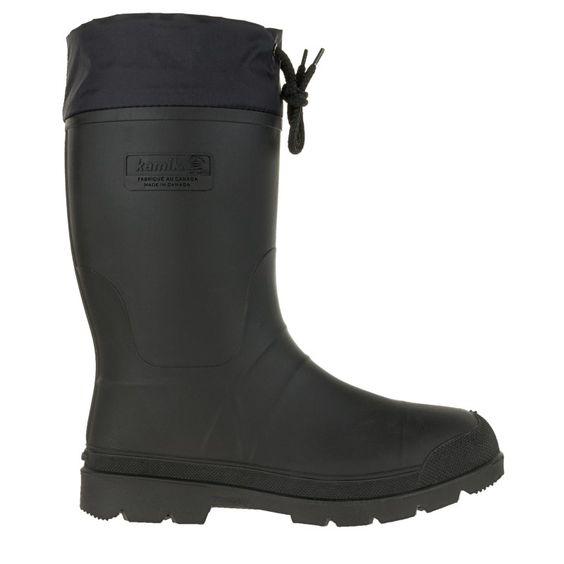 TideWe insulated Hunting Boots (Editors Choice)
TideWe is one of the best companies producing best outdoor hunting equipment. It produces best insulated hunting boots. Having a revolutionary and exceptional design, it is important for best hunting experience. One of the specialties of TideWe is that it is available in many sizes from 7 to 14. It has brown colored mossy, oak pattern for a perfect conceal. It is 8 inches high and designed in a way to keep your feet dry and warm even in cold weather. Whether it be snow, slush or freezing rain, the polyurethane makes it water proof, shock resistant and heat resistant. Metal eyelets are used with it for easy lacing and secure fit. The simple to install mesh ensures sufficient air circulation. 400G 3M Thinsulate Ultra is another plus to these boots. This material makes these boots extra tough and durable. The self-cleaning ribbed outsole wraps the perimeter of foot to maximum stability and best performance in mud and even in snow. It is much flexible and lightweight to carry. 600D Nylon is used instead of normal rubber to decrease its weight. TideWe provides one year warranty to its user.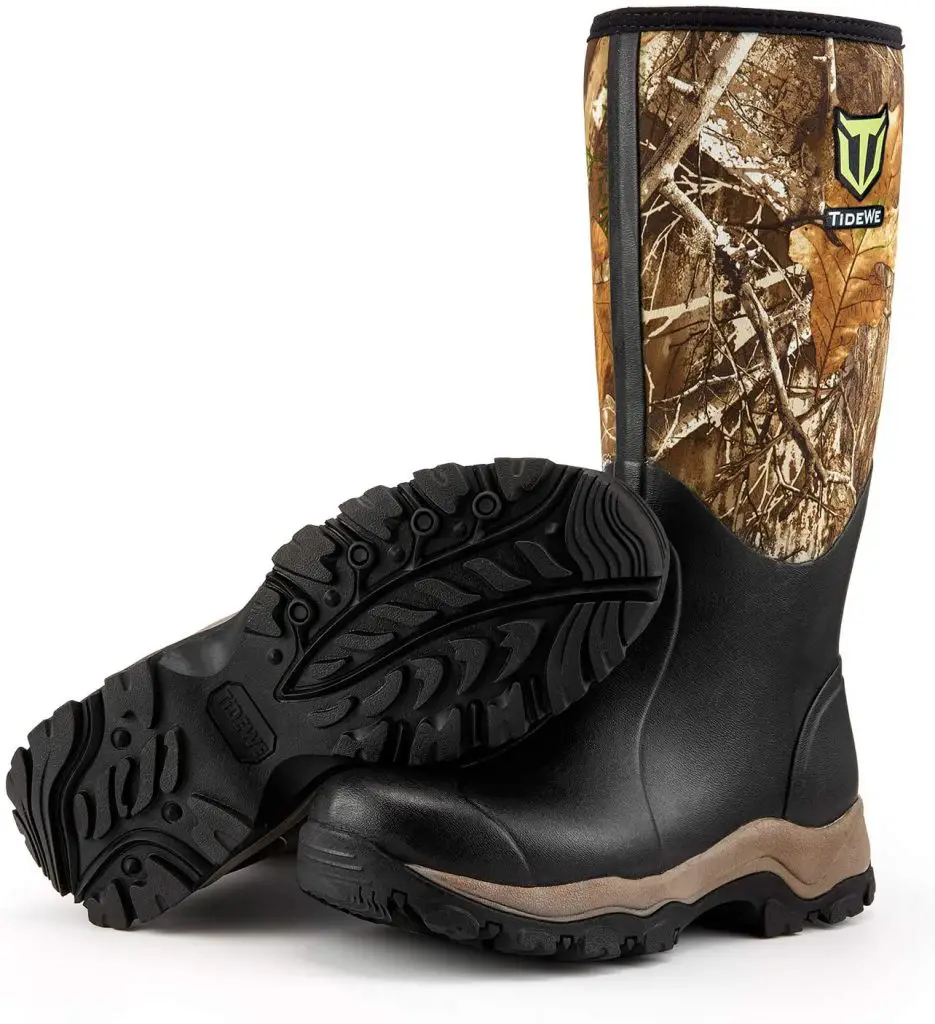 [4.5 out of 5]
Pros
Lightweight, flexible, comfortable
Shock resistant and heat resistant
400G 3M Ultra insulation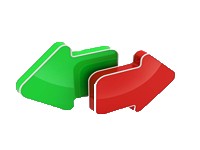 Cons
Let out a squeak when wet
Bogs Men's Bowman Insulating Hunting Boot (2nd Choice)
Bogs is the trust worthy boot to make your hunting a walk in the park.These shoes are very light weight bringing warmth to your feet at even -40o F. These boots have Mossy Oak, Real Tree Design gives a camouflage appearance. This is also helpful in protecting you from surprise attacks. You can easily keep them in your hunting backpack for long distances because of their 2.6lbs weight. Due to innovative 7mm neo-tech lining of Bogs boots, we only need a pair of socks to wear in winter. The Aegis Anti-Microbial Odor Protection inner sole fights the bad foot odor. This feature is helpful in excessive humidity and perspiration. Neoprene used in these boots provides it much insulation and flexibility. The Max-Wick lining with Airmesh used in it ensures for the feet to breathe and not to slip. The distance from its shaft to arch is only 12 inches. It is completely waterproof which provides comfort to the one wearing it.

[4.6 out of 5]
Pros
Camouflage design
Light weight
Water-proof and lasts longer
Odor protection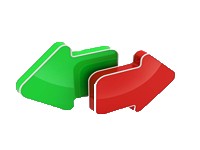 Kamik Hunter Insulated Snow Boots (3rd Choice)
Kamik has maintained a sterling reputation as a high quality manufacturer of hunting and hiking boots. Being called as winter-rain boots, Kamik hunting boots are 100% waterproof to keep our feet warm. Coming from a place of extremes, Kamik snow boots contain oil and acid resistance. Having some impressive numbers, length of the heel is approximately 1.25 inches. The shaft measures about 13 inches from arc. The opening of this boot is approximately 15 inches in diameter with a height of 35 cm. This hunting boot is designed with adjustable snow collar. It is available in black and khaki color with black sole. This product is made with 100% recycled material in Canada. The upper portion of this boot is made of rubber with nylon collar. The Kamik snow boot contains Thermal Guard removable liner and prevents moisture. It has Explorer synthetic rubber outsole. All these features make it useable in -40 degree Fahrenheit. The two layer system of this boot keeps moisture out and locks heat in body for those who spend a whole day in snow.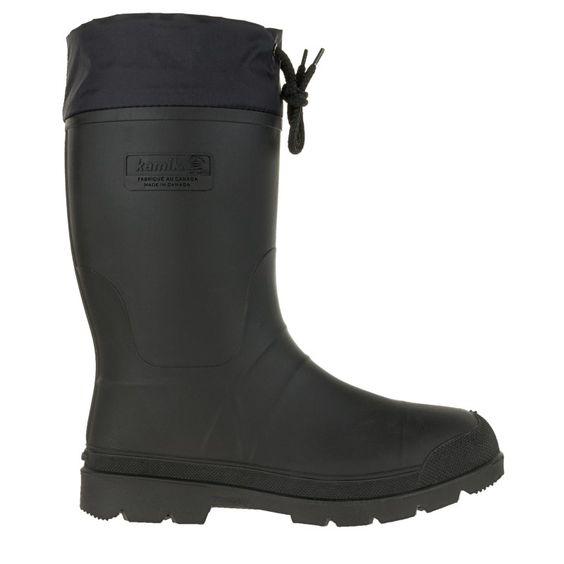 [4.5 out of 5]
Pros
-40F temperature rating
8mm removable thermal guide liner
Rubber outsole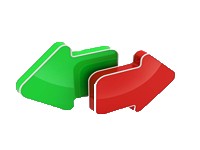 My experience with insulating boots:
Luckily most of the issues are now prevented by the latest hunting gear. In my youth, I never had a chance to go on an expedition with my father and his hunting team. I never killed a deer with a bow. In 2010, my father decided to take me with his team to North Carolina for deer hunting as the deer population was rebounding at that time. We put on our backpacks with our essential gear. due to the -40o F temperature, we dressed ourselves accordingly. My father bought me Irish setter boots matching his boots. A buck call sounded like a duck in distress in this extreme weather condition. The deer scent was dragging us towards the target place. We approached the target with our flashlights because it was foggy and we could not see clearly. As an amateur, I felt like suffering a lot as compared to these veteran hunters. The hunting boots made my journey a lot easier and comfortable because we had to walk a long distance in the woods. My father and his friend Lenny are the hunters who scout ahead of time and watch for the signs. Being successful hunters, they are always aiming for a bigger trophy. So, they were eager to make me a hunter although I had told them about my passion of writing. Well, the dream hunt seemed like a nightmare in the snow storm that night. We sat in our camps, not saying anything, for hours. I was cold while my feet were not. Thankfully the weather became nice afterwards and we were able to take home a big trophy. Looking at the hunting boots my father gifted me for that hunt bring s back old memories.
Should I Buy Insulated Boots?
If you are going to spend a lot of time outside in cold weather, you have to buy insulated boots. We should buy insulated boots to survive in -40F temperature. About 200 to 400 g insulation are required in hunting boots to keep our feet warm and comfortable. It also avoids overheating of feet. It enables us to survive in intense coldness and snow. So that's why insulated hunting boots are must haves for hunting in winter.
Who Makes The Best Waterproof Hunting Boots?
There are many waterproof hunting boots. Irish Setter Hunting Boot makes best waterproof hunting boots because they are the most trustable brand for waterproof boots. Their boots serve a dual purpose for farmers as well as hunters. Irish setter hunting boots continue to evolve day by day.