Last Updated on May 13, 2023 by
Best Gaiters for Hunting
Editors Choice
2nd Choice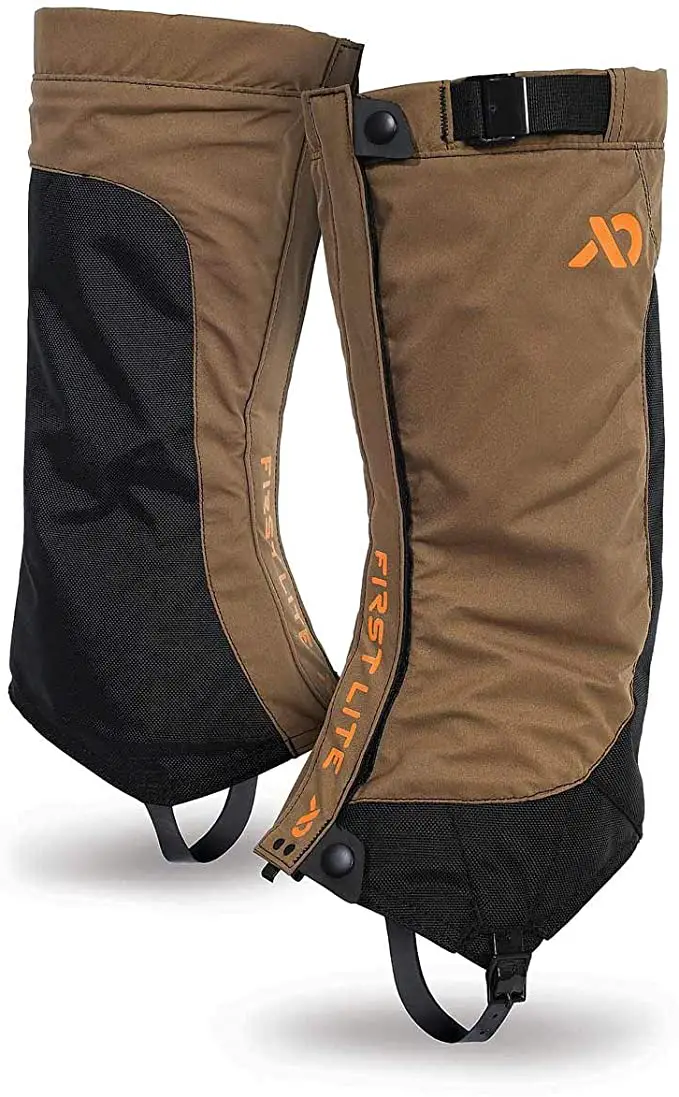 3rd Choice

Top 3 gaiters for hunting
With the advancement in the variety, it has become almost impossible to fing durable and reliable products. Following are the 3 best gaiters for hunting which are trending in the market these days.
Outdoor Research Men's Crocodile Gaiters
Primarily made from nylon and 16 inches in height, they are ideal for use when hunting. The Gore-Tex nylon material means that they are very waterproof and will be hard to penetrate with water. At the top of the gaiters, there is a 2-inch closure system. This means that you can adjust the size depending on the boots you wear. Although the perfect material for walking and hiking, they can be a bit noisy so bare this in mind if you are hunting and need to be quiet. One of the better-known gaiters, lots of walkers and hikers like the comfort and protection these offer. These are built to last. These gaiters come with a durable boot strap what stop them from moving around when you're walking. You can close the top of them with an adjustable strap and buckles. The height of the gaiters means that if you are in long grass or snow, it will protect your legs from becoming damp and will keep snow out of your boots.
These Gaiters are well made and easy to put on, even in harsh conditions. The cam buckle has been built so that you can adjust it while keeping gloves on. If you want to adjust the instep strap, you will need to take them off. They are good at keeping debris out of your boots, like little stones and grit. The trick is to make sure you are wearing the right boots and socks with them. Wearing small boots will leave gaps for debris to get into. These gaiters are made to last for a long time and will scrub up well after use in all sorts of terrain and weather. The straps and buckles don't fall away like others on the market and the Gore-Tex material means you are well protected for years. These are a great investment and once you have purchased a pair of these, there is very little reason to replace them.

[4.6 out of 5]
Pros
Five colors
Durability
Breathability
Money back guarantee
Metal hook for fastening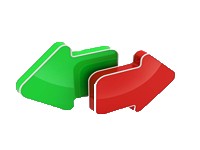 Cons
Maybe too small for some boots
First Lite Brambler Gaiters
• First lite brambler gaiters are designed to provide comfort to the hunter. It is very light weighed and completely water proofed.
• This gaiter has calf strap to adjust it into customized fit. It keeps this gaiters to be in place.
• They are designed to provide comfort ability to wear.
• It is as not much heavier to wear.
• It is completely waterproofed as it does not allow a single drop of water to enter in boots from the top.
• Another feature of this gaiter is coated nylon strips which are present to withstand activity. The inner of these gaiters are Condura constructed with tough seams due to which they do not rip.
• Their prize now days are considerably moderate means affordable. You can invest your money in it because these gaiters worth it due to their design.
• It contains tough material but still light weighed.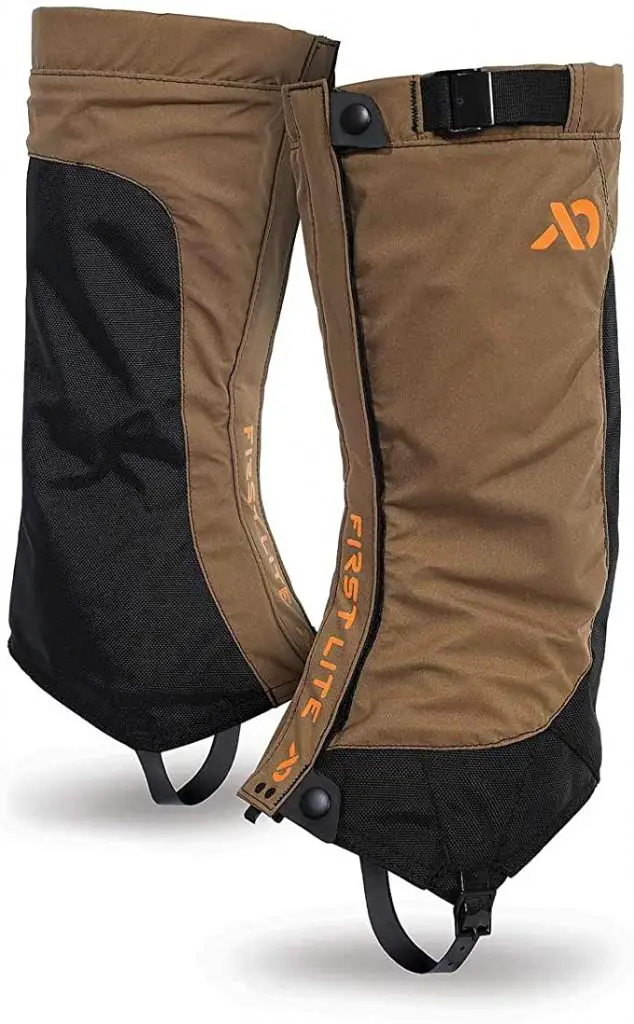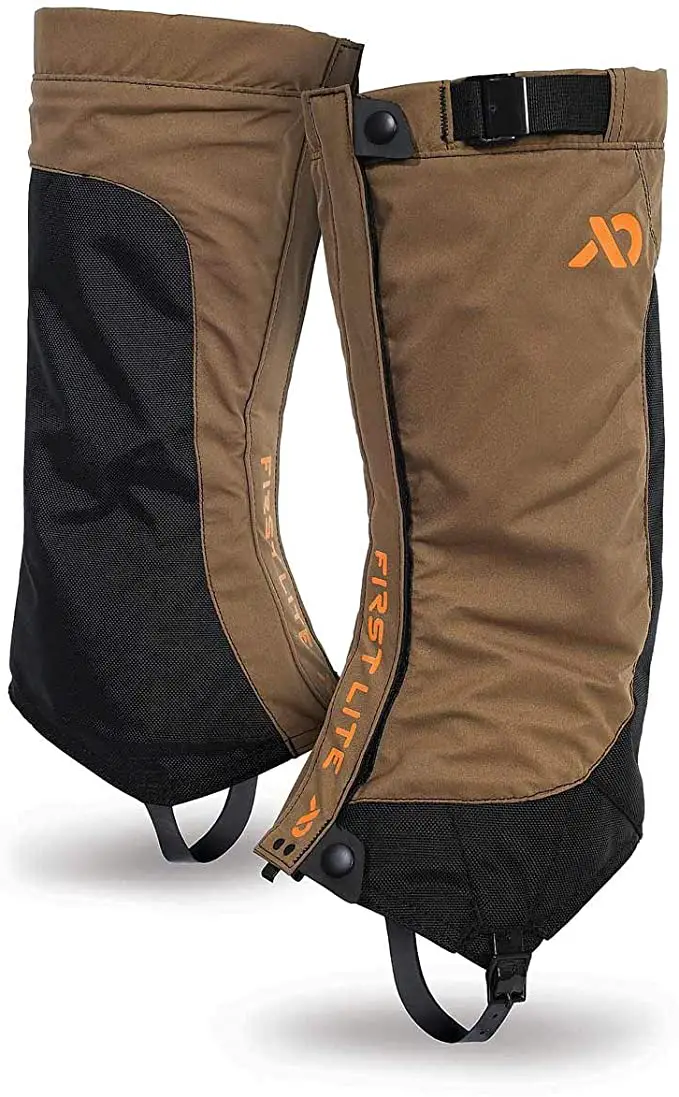 [4.8 out of 5]
Pros
Comfortable to wear
Light weighed
Calf straps
Breathability
Waterproofed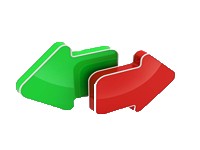 Kenetrek Waterproof Hunting Gaiters
• If we are discussing about gaiters, then we do not discuss about Kenetrek gaiters, our list would be incomplete. They are the best gaiter especially in snow and deep water.
• It is completely waterproof due to its tough liner which keeps water out. That's why it is recommended when hunting in snow and deep water. They will keep your foot dry.
• Even with complete protection, they still allows air to pass through them
• As we know that these are used in water and snow so there is always risk of slipping and sliding around. But these gaiters are designed in way that they contain top web straps and cams lock buckles which enables you to adjust them fit.
• They contain snug fit from loops and hook closures, snaps, and buckles
• The prize of this product varies with size. But it is still pretty affordable.


[3.4 out of 5]
Pros
Waterproof
Solid closures
Full protection
Breathable material
Comfortable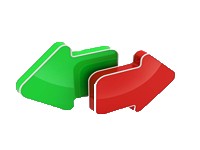 Outdoor activities can take you into terrain in all kinds of weathers. But to have an incredible journey, suitable gear is crucial. It doesn't matter if go outside once a year or spend a lot of time in hunting. The most important thing is to stay protected in woods. Gaiters always provide you safety and mental satisfaction. I completely rely on the gaiters to be protected. My father has always been detailed about the hunting gear. hunting with family is a refreshing reminder of everything taken for granted. I still remember my first hunt which was 15 years ago. My father dressed me up properly with hunting socks, boots and gaiters. He was always cautious about the dressing up in hunting. Since I have always watched my father wear them in the morning hunt, I used to wear them a lot. But, I do not wear gaiters all the time. Instead, I tend to wear them when the conditions warrant the use. They have been a game changer for me in the hunting. Throughout my hunting journey, I have experienced some of the best and worst quality hunting gears. While sharing my experience with you, the above mentioned gaiters (from personal hunting experience) are the three best gaiters to make your hunting safe.
Why do hunters wear gaiters?
Most of the time hunters use gaiters to protect their lower legs from snake or some other wild bite. As mentioned above, gaiters provide safety against the ultimate hunting threat i.e. snake bite. Hunters need their feet dry to feel comfortable and to get grip on their footsteps. This issue is solved by wearing gaiters to avoid entering water from top of the shoe. Hunters are mentally satisfied after wearing gaiters because it gives complete protection.
How do you wear gaiters properly?
Gaiters are designed in a way in which an in-step Velcro or zipper is present. You have to pass your foot through gaiter and fasten the zipper tightly over the shoe. Keep your gaiter's zipper towards front of your leg and zip up the gaiter. If there is Velcro based gaiter, simply you have to tight it in a place but keep in mind that blood circulation should be in normal routine.
Do gaiters go over waterproof trousers?
The general idea is to wear gaiter under a water proof trouser. Gaiters should definitely go underneath the waterproof trousers because gaiters are also used for protection so waterproof trousers are worn to avoid rain to enter. But in case of non-water proof trousers it should be worn over the trousers so it will keep water drops out of shoes or legs. A water tight seal can never avoid that. Gaiters are supposed to go over the hunting boots not the trousers.