Last Updated on May 13, 2023 by
Best Binoculars For Hunting
Editors Choice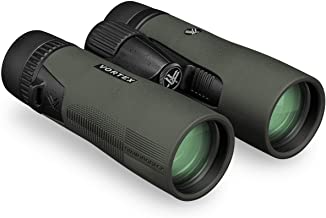 2nd Choice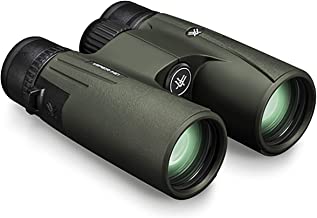 3rd Choice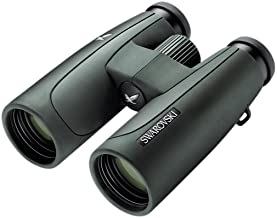 Vortex Optics Diamondback 10 x 42 (Editor's Choice):
The Diamondback 10 x 42 is one of the three models of Vortex Optics Diamondback available. It is an affordable light weight (24 ounces) binocular which comes with a strap. Carrying the Diamondback along with a rangefinder is not an issue. It is especially suitable for beginners on a limited budget. The Diamondback is equipped with phase corrected prisms and fully coated optics. These features, along with a 42mm objective lens, provide 10X magnification. The binocular is worth considering because of the non-slip rubber armor coating. Hence, you get a nice grip even in the rainy weather.
This product covers a field view of 345 feet, 1000 yards away. It is equipped with the roof prism which is more reflective an average one. The nitrogen purging makes it fog-proof and water-proof. It comes with a central tool that allows the user to focus the binoculars while tracking. Vortex offers a unique feature i.e. VIP unconditional lifetime warranty. So you don't have to worry about your money going to waste. Apart from all these features, it comes with accessories including lens cover and carry case.  For its overall value, it is a solid choice for every hunter.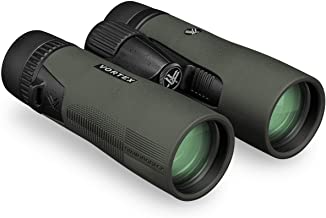 [4.8 out 5.0]
Pros
Unconditional lifetime warranty
Multi-coated optics and better grip
Water-proof and fog-proof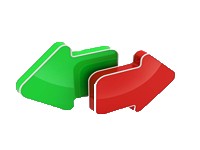 Cons
Bad to keep a watch on the exotic bird plumage
Vortex Optics Viper HD 10 x 42:
Vortex is a famous American manufacturing company of hunting optics. The Viper HD is designed to withstand tough outdoor conditions. It is a compact and light weight (24.6 ounces) binocular. Using basic binocular mechanics, it results in excellent, bright images. The unbeatable resolution and fidelity of the images is aided by many factors. The fully coated lenses are provided with great light transmission. The high-density (HD) extra low dispersion glass enhances the resolution of the images. The crisp resolution is increased with the dielectric prism coating. The Armor Tek construction prevents the binoculars from bumps and bands on the track. Thus, it helps in making the product extra hard, scratch resistant and durable. The binoculars provide 10X magnification.
The rubber armored body and the comfortable grip makes it easy to use in wet conditions. The Argon purged and O-ring seal prevent the debris, oil and water to enter the lens. Thus, it is fog-proof, water-proof and shock-proof. These binoculars provide a field view of 319 feet.  The Optics Viper HD comes with an extensive range of accessories like the rain guard, padded neck strap and carry case. Since Vortex has a reputation of best customer service, you get an unconditional lifetime warranty.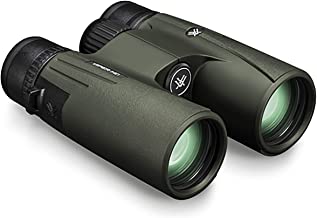 [4.7 out of 5]
Pros
Unconditional lifetime warranty
Extra-low dispersion lenses for an HD effect
Sturdy construction with O-ring seal
List Item Armor Tek construction giving it strength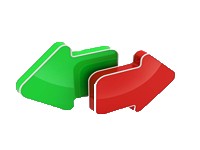 Cons
The eye relief is not ideal
Swarovski SLC 10 x 42:

Sawrovski is an Austrian brand which is at the top of optics field. Although it costs a premium to get your hands on Swarovski SLC, it is worth to spend on these. The SLC explains the slim, light and compact structure. These binoculars are equipped with SWAROBRIGHT technology. This technology imparts great light transmission resulting in high-quality images. The images are magnified 10X.  The HD optical system keeps the image free of color fringing in low light conditions. Thus, you can rest assure about hunting in twilight. The HD lenses are fluoride containing, maximizing color fidelity. The field flattening lenses give a large field view and razor-sharp edges. This hefty product with magnesium chassis is durable, waterproof and fog-proof. These binoculars might not be light weight at 27 ounces but they are worth the price tag. The straps on these are better than others because the binoculars do not keep on hanging on them.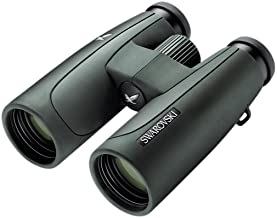 [4.8 out of 5]
Pros
Durable chassis and sturdy construction
Bright images with SWAROBRIGHT technology
Works in low light conditions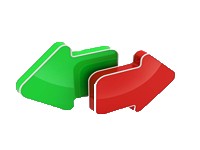 Cons
Costs a pretty penny but still worth it
My experience with binoculars:
All the three above mentioned binoculars are reviewed from personal experience. I personally like to use Vortex Diamondback 10×42. It has always been my great companion for every season of deer hunting. I bought it a couple of years ago, and it still looks brand new. Regardless of on what conditions I have used it and how well I have maintained it, you would not be able to tell that it is an old one. Most importantly, I have hardly ever missed a shot or gotten home empty-handed.
Are 10×50 Binoculars Good For Hunting?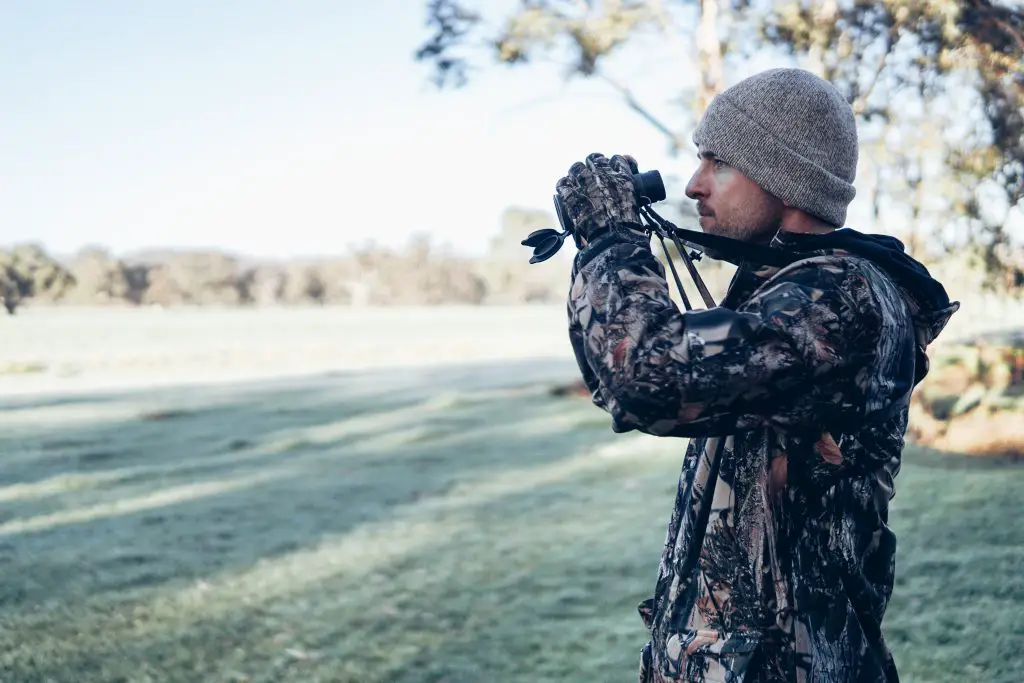 We can't say no. The 10×50 binoculars are the best choice if you are a bird watcher. The 10×42 binoculars are the standard for hunting applications. The difference between both of them is the objective lens diameter. A 50mm lens produces a brighter image in the view finder than the 42mm one. But if you are not willing to spend a little more, 10×42 binoculars will do a good job too.
Which One Is Better 10×50 Or 12×50 Binoculars?
The difference between both of them is that the 10×50 binoculars have bigger exit pupil and the 12×50 one have a larger mag. It all depends on how long you want to keep the binoculars tripod mounted. Another deciding factor is the hand shake. If you are planning to keep it handheld, 10×50 is the better choice. But if you are going to mount the binoculars on a tripod in a polluted area, 12×50 is the best. 
How Do I Choose Binocular Magnification?
More magnification might always seem better, but that's not always the case. This is because high magnification dims the quality of image. The image might be larger but because of the narrow field of view, it will not be focused. So it is advised to use a tripod with binoculars of high magnification if necessary. The binoculars of 10X or less magnification are better to use in a normal setting.