Last Updated on May 13, 2023 by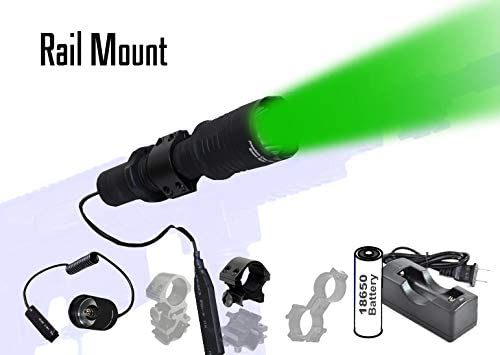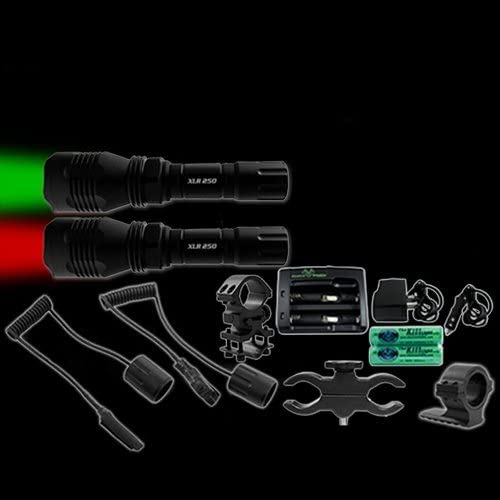 Orion H30 Predator Red or Green Premium Hunting Light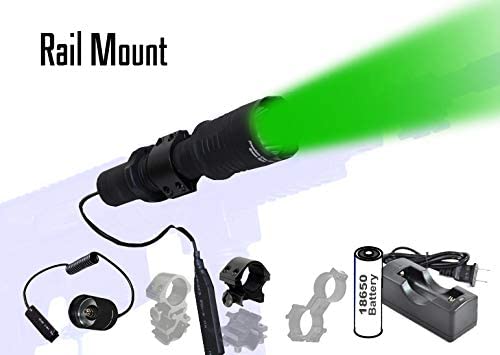 The latest CREE XP-E2 Green LED technology is the major pro of this light as it emits pure green light. This feature makes it a must for hog hunting as wild hogs cannot see green colour at night.
This light has a stated range of approximately 273 yards. It is a long-range light with a high-quality beam. Thus, making sure that there is no personal contact with those hogs. The key feature of this light is its flexibility. This means that it can be easily mounted on different types of weapons with scopes. It also comes with adjustable brightness settings.
Orion H30 Predator Red or Green Premium Hunting Light offers a long battery life. It can be used for up to 4 hours continuously on the strongest setting of 300 lumens. Rechargeable batteries and a charger are included in the package. Orion H30 is waterproof and sturdy. It is highly durable as it is assumed to last almost a decade.
Nitecore P30 1000 Lumens Hunting Light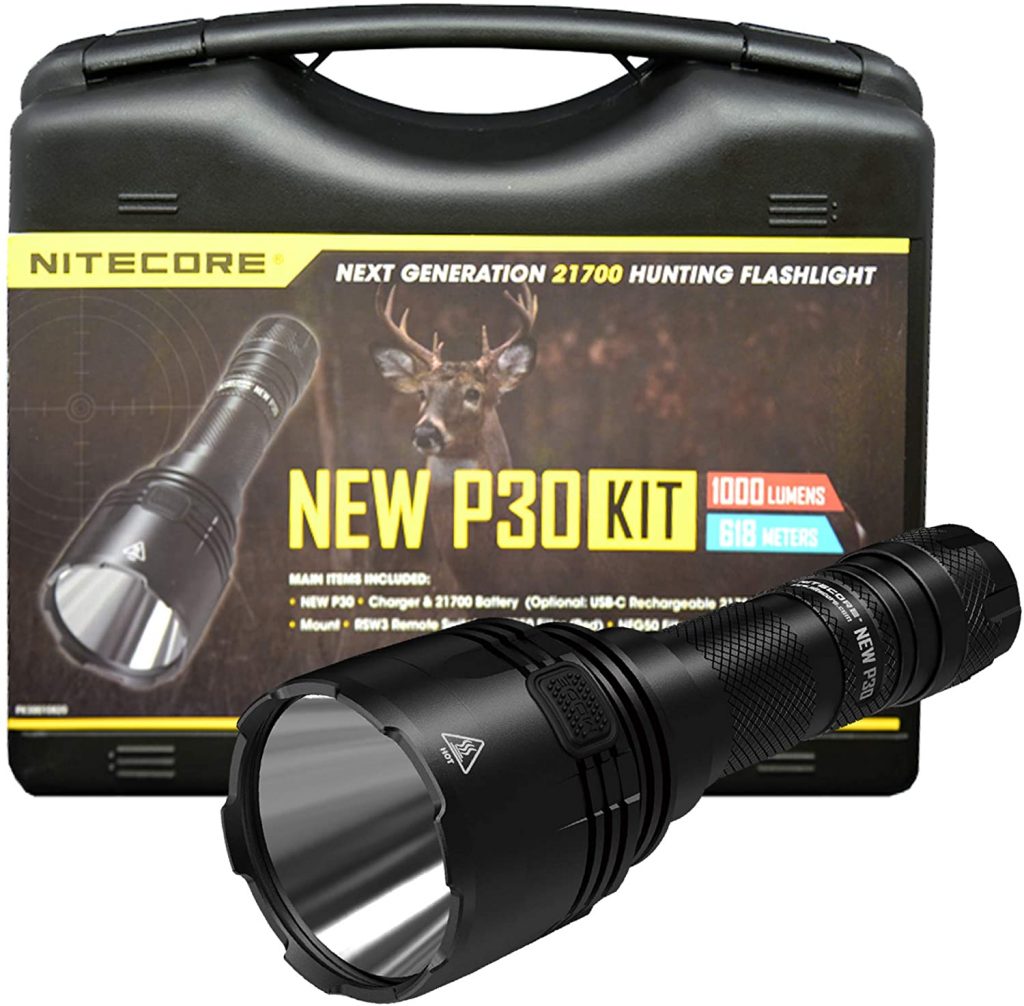 Another good choice would be Nitecore P30 1000 Lumens Hunting light. It is a long-distance throw spotlight with a complete package. The light beam can reach up to 676 yards with high focus. It consists of a pressure switch which allows you to conveniently switch on and off the light. The switch turns it into a silent mode.
The Nitecore P30 1000 Lumens Hunting Light is powered with two CR123 batteries. The battery runs up to 680 hours on a single charge. The package includes two light filters making your hunting less visible. The green filter increases the night contrast, and the red filter reduces the visibility to wild game. All these features above make this spotlight ideal for tactical as well as hunting purposes.
Elusive Wildlife The Kill Light XLR250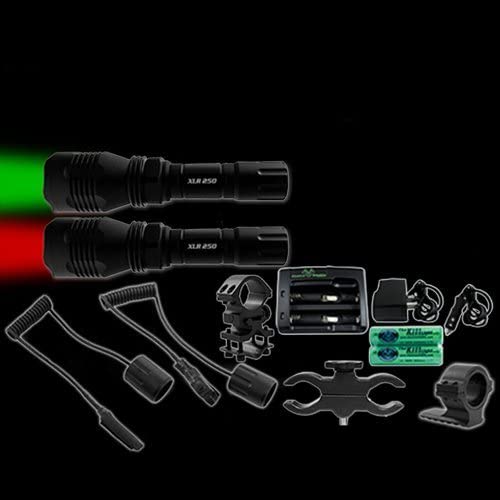 The next option Elusive Wildlife, The Kill Light XLR250, is for the ones who enjoy the package, not just the light. This hog hunting spotlight is packed with features making it perform better than other hunting lights. It has a sturdy casing made of high-quality aluminium. Thus, this light can bear many misuses. The light can be mounted on a hunting scope for a clean and focused shot.
The Kill Light emits a spot- light beam up to the distance of 250 yards. It is also reported that the light gets reflected from the hog's eye as far as 500 yards away so its ideal for your rangefinders. This model has three brightness levels to ensure perfect visibility. It comes with a rechargeable Lithium-ion battery that takes 5 or 6 hours to charge. So, you don't have to buy extra batteries.
The rate of hog hunting has increased in most of the European countries and American states. Wild hogs are prominent along the South-Eastern border of the United States. The majority of their population exists in Texas, Florida and Georgia due to their likeliness of brush and muddy areas. According to a study, the number of hogs has increased by 20%, only in Europe.
During my childhood, I have seen my father preparing his backpack before leaving for hunting with his friends. I remained eager for the day when I would also be able to join. At the age of 12, I started going hunting regularly. I would begin packing things mid-week all the time. I remember the counting down the days all the time.
One fine day we were out hunting. The weather was nice, and the wind was blowing. The cold breeze was making me more alive. I was super excited and thrilled. This time, we were prepared for hog hunting. As wild hogs tend to be the most active early in the morning and late in the evening, we decided to go out in the evening. A good flashlight always comes handy when the darkness falls. So, I always keep my hunting lights with me. During all the years I have hunted, I have came across many hunting lights, and most of them proved to be effective. Above are a few of my favorite hog hunting lights that I always opt for, every time I go hunting.
What Is The Best Bait For a Wild Hog?
The most common answer to this question is whole shelled corn. It is the most common and widely used bait for wild hogs. Hogs love corn, which is inexpensive and easily available. One downside of using whole shelled corn is that it attracts other non-targeted animals such as raccoons and deer. To avoid this situation, corns are flavoured or soured. Corns are stored in a container with water for one week. This gives the corn a strong odour.
In this way, it deters other animals and increases the attractiveness for hogs. Since hogs are omnivores, there are a number of baits that can also be used. These include flour, fermented bread and dried dog food. However, nothing beats the convenience of corns. Pre-baiting is also critical to attract the animal. It means to place the bait before setting the trap. In this way, the animal gets familiar to the place and eventually enters the trap itself.
What Time Of The Day Are Hogs Most Active?
Wild hogs are most active early in the morning or late in the evening. Their activity level depends on the intensity of the weather. In winter, feral hogs can be spotted in the middle of the day as they walk around searching for food in the daytime. They leave behind remarkable signs for hunters while moving from one place to another, making them easy to catch.
Where Do Wild Hogs Go During The Day?
Wild hogs are social animals. They travel up to a few miles in a day in different groups. Most loved sites by wild hogs are glass valleys and hillsides where oaks are in abundance. They frequently roam in open grasslands in the daylight of summers, in search of oats and other agriculture products. They are also found near ponds, creeks and rivers in summers.