Last Updated on May 13, 2023 by
Wandering in the woods and experiencing the exotic nature is healing to me. Hunting has given me this privilege. Many times, during hunting expeditions we also camp for a few nights. I love the crackling sound of the campfire and the dancing flames. One thing I cannot compromise upon is a quality camping/hunting flashlight. While going for any outdoor activity, I am always geared up with all the necessary equipment. Like every other outdoor enthusiast, I only settle for a good quality camping/hunting flashlight. A flashlight helps in finding the way around the camp. Except camping, a good flashlight can come handy in many situations while hunting, too. The question is: which flashlight is best for camping? Well, based on my experience and extensive research the top winners are as follows: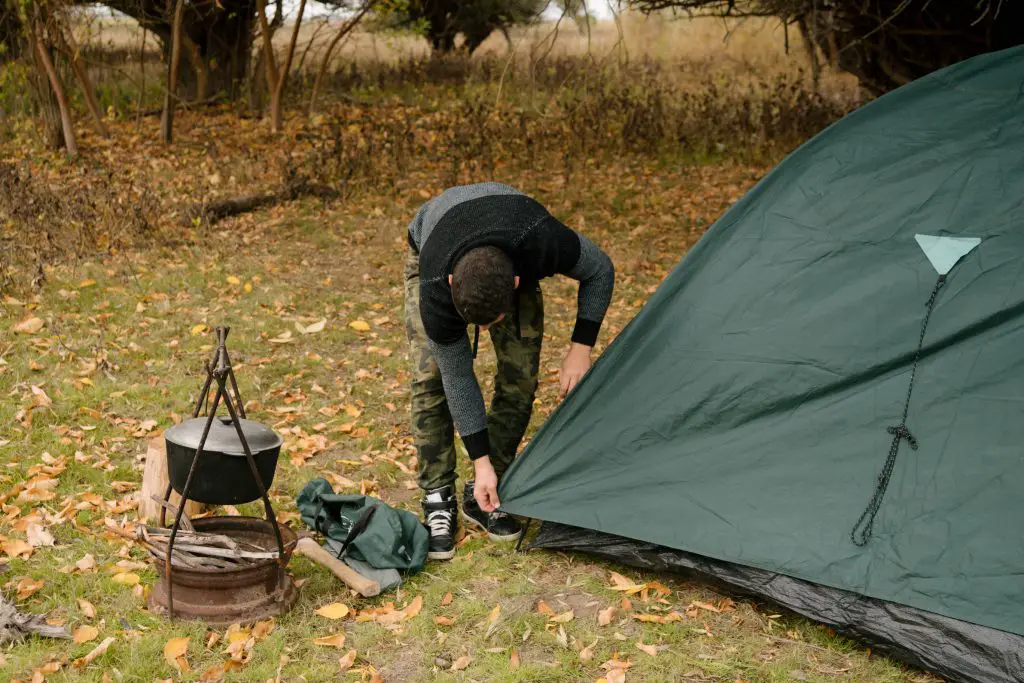 J5 Tactical V1-PRO Flashlight

J5 Tactical V1-PRO is a budget-friendly flashlight. It is small and has an inexpensive appearance, however it is ultra-bright and long-lasting. The flashlight is compact. It produces 300 lumens intense light with a beam distance of 600 feet. The J5 Tactical V1-PRO Flashlight has an adjustable beam. It means that it has three different light modes. The modes are high, low, and strobe to fit the environment you want. It is especially useful while hunting at night. A single AA battery powers this flashlight which is either rechargeable or disposable. It is durable and compact.
Pros
Easily fits in your pocket
Comes with a sturdy pocket clip
Three different light modes
One of the highest-rated flashlights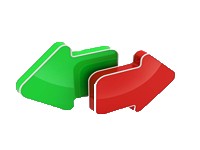 Gearlight LED Tactical Flashlight S1000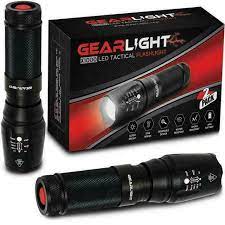 Designed to handle the rough environment, Gearlight Tactical S1000 is an excellent camping flashlight. It can survive a drop of 10 feet because of the aluminum body. Having an outstanding value for the price, it comes in a pack of two. Both of the models have different light modes: high, medium, low, strobe and SOS. This flashlight is ten times brighter than the incandescent flashlights. The difference is due to the presence of high lumen bulbs. The beam distance is 1000 feet and changes from narrow to wide. It fulfills all the requirements of water-resistance, durability and powerful illumination. These flashlights are powered by three AAA batteries having work-life of five hours. Having a streamlined body, it can easily slide into your pockets.
Pros
Comes in a pack of two
Adjustable light modes
Water-resistant and compact
Military standard aluminum body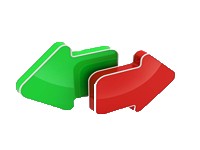 Cons
Run time of the battery is low
Maglite LED 3-Cell D Flashlight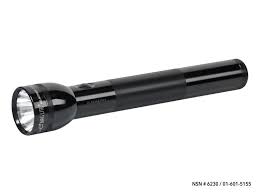 Maglite LED 3-Cell is a heavy-duty flashlight with outstanding energy efficiency. It is heavier than the others, hence, it is not suitable to carry around in the backpack during hiking. It is a dependable light source for car campers. The light intensity may not be the brightest at 165 lumens, but impressively the beam is powerful. The Maglite LED 3-Cell D Flashlight has three alkaline D-batteries. This feature plays a role in the long-lasting 77-80 hours. The flashlight is a bit expensive as compared to its competitors. I would ignore this downfall because of its eco-friendly mode. This flashlight is also a reliable source of light which will save you money in the long-run.
Pros
Longest running time (80 hours)
Durable and water-resistant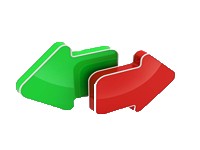 Cons
Lowest lumens produced (165 lumens)
Goal Zero Torch 250 Flashlight
Another eco-friendly flashlight in this list is the Goal Zero Torch 250. It is a multi-functional solar flashlight. This flashlight comes with a two-way USB port, which can also charge your phone. The Goal Zero Torch 250 Flashlight has two brightness modes with a red emergency light. A rechargeable Li-NMC battery supplies the power to this flashlight. The running time is 48 hours at the lowest brightness setting. The light intensity is 250 lumens. You can lower the intensity to extend the battery life.
Pros
Built-in solar panels
Comes with a USB port to charge your phone
Long battery life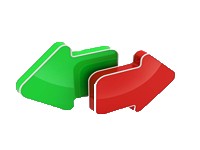 Cons
Produces light with lower intensity but enough for most campers
My Favorite Camping Flashlight
Anker Bolder LC90 2-Cell Rechargeable Flashlight
It is time for our favorite pick. Anker Bolder LC90 Rechargeable flashlight is Amazon's best seller in the game. This flashlight is a necessary item that comes with me on every hunting and camping trip. The CREE LED lights make it an excellent choice for campers, as well as hunters. The 900-lumen CREE LED lights can light up an area of about two football fields. The beam distance is 200 meters. The LED light has five modes:
Strobe
SOS
High
Medium
Low
Without being bulky, it has an anti-slip design for a firm grip. The flashlight is supplied with a 3350 mAh battery. The run time of battery after a single charge is about 30 hours. With the anodized-aluminum build and IPX5 rating, it ticks many boxes of features. The IPX5 rating means that it can survive a sustained water jet spray. Putting it into simpler words: it can resist torrential downpour.
Pros
IPX5 rating
CREE LED lights
Shock and water-resistant
Five light modes
Rechargeable battery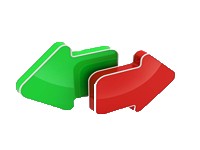 How Many Lumens Does a Camping Flashlight Need?
Nowadays the standard for an average flashlight is 100 lumens. An outdoor flashlight should produce light between 160-200 lumens. This is bright enough for camping, hunting, hiking and other outdoor activities. Are 2000 lumens bright enough for a flashlight?
2000 lumens would be a monster powered light only used in emergency situations. A flashlight of 2000 lumens is not suitable for every outdoor activity. An example of a 2000 lumens flashlight would be: The Klarus XT11GT.
How Do I Make My LED Flashlight Brighter?
Usually, there are brightness levels for flashlights. But if you want to level up the brightness, follow the instructions below. Remove the batteries and lens from the flashlight. Dispose the lens. Remove the incandescent bulb and replace it with Xenon bulb. Be careful and use gloves while handling the Xenon bulb. The Xenon bulb produces higher lumens and lasts much longer.