Last Updated on May 13, 2023 by
Crossbow scopes with rangefinders are for the people who don't want to take any chances to miss their shot. But which one to choose? Not to fret, we've got you covered in this review of the best crossbow scopes with range finders!
Crossbow scopes with rangefinders provide high accuracy and are helpful, especially to new archers. Crossbows are becoming massively popular in the USA. They give a great feel of a traditional hunting technique mixed with high technology. The proper scope with rangefinder plus the right crossbow equals a successful hunt.
Before purchasing a crossbow scope, you would have to look at its characteristics. Material, optics, and crossbow suitability mustn't be overlooked. Out of a wide range of crossbow scopes available in the market, it can be confusing to select the right one. To make it easier for you, we have got the best crossbow scopes. The following have been voted to have the best combination of features to suit your purpose.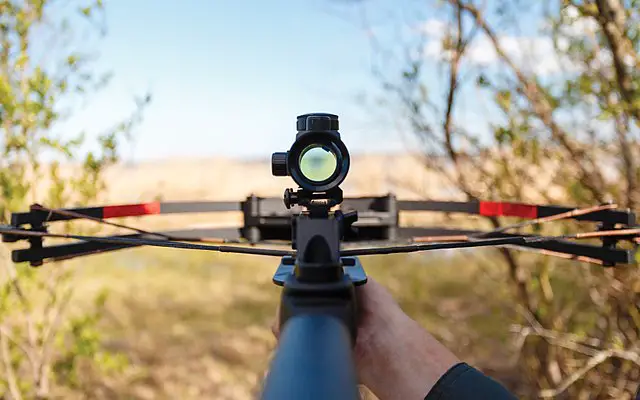 What's The Best Scope For a Crossbow?
1. Hawke Sports SR IR crossbow scope
Hawke Sports is one of the best leaders in the crossbow scope technologies. This scope has powerful performing optics. It provides great light transmission, pictures, and perfect visibility. It has a built-in illuminated rangefinder and contains five aiming dots. The reticles are powerful enough to aim up to 100 yards with magnification power up to 1.5-5x. The Hawke IR SR can be set to match your crossbow's speed from 275 fps to 425 fps. It is made of durable material. The lens is resistant to both water and fog. It is multi-coated and provides anti-reflective properties. It is suitable for both hunting and target shooting. Hawke provides a worldwide warranty.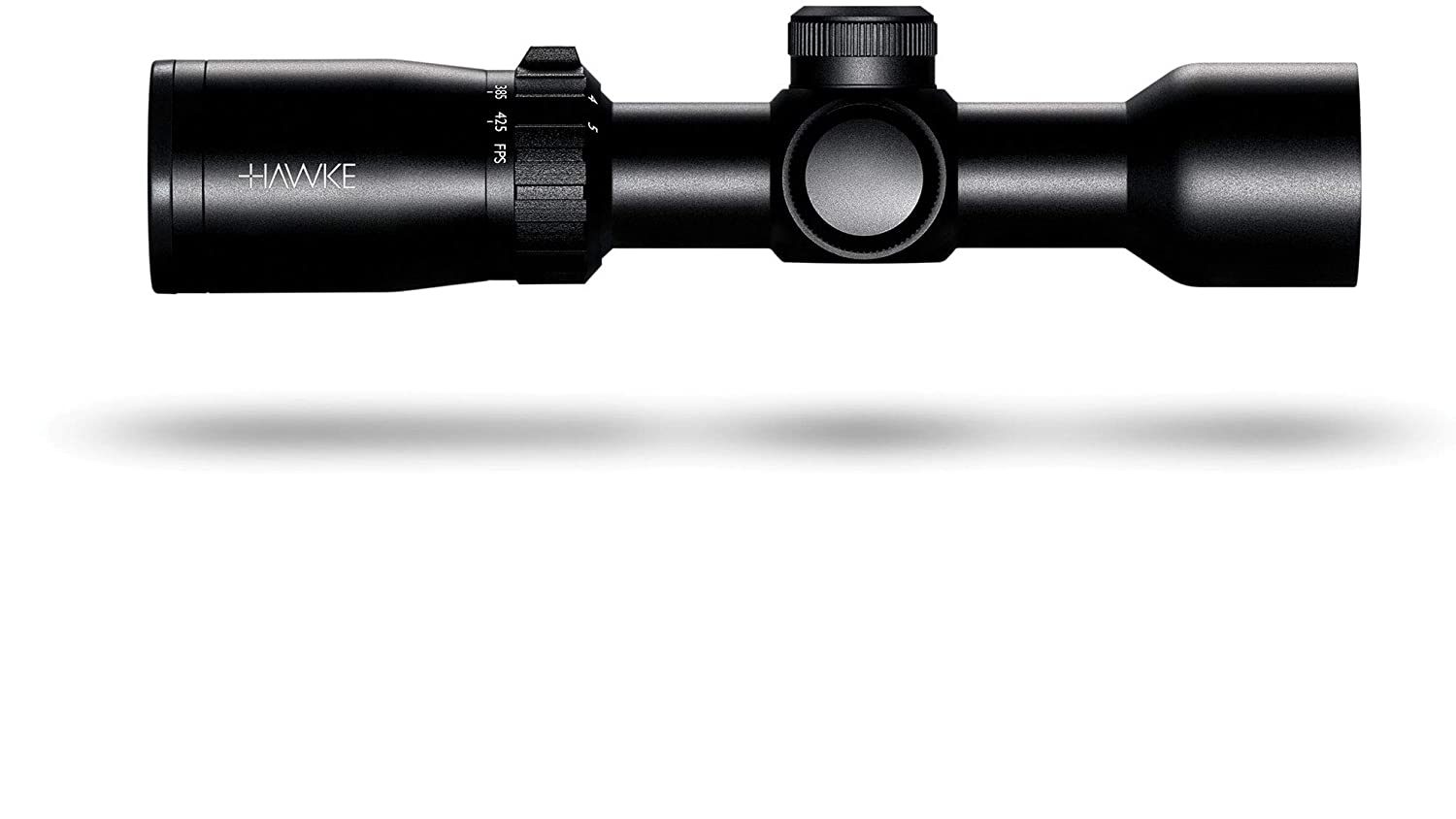 2. Nikon Bolt XR Crossbow scope
Nikon Bolt XR manufactured by Nikon is a high tech and innovative crossbow scope. The model consists of BDC 60 reticle, which allows you to aim accurately up to 60 yards. It is incredibly lightweight (only 1.07lb), but that doesn't compromise with its durability. The reticle is also waterproof, fog-proof, and shockproof. The tube is filled with nitrogen and closed with an O-ring. The crossbow scope has a length of about 12 inches, a width of 3.75 inches, and a height of 2.75 inches. It is affordable and the right choice for new archers. However, it doesn't have reticle lines, which makes it hard to use initially.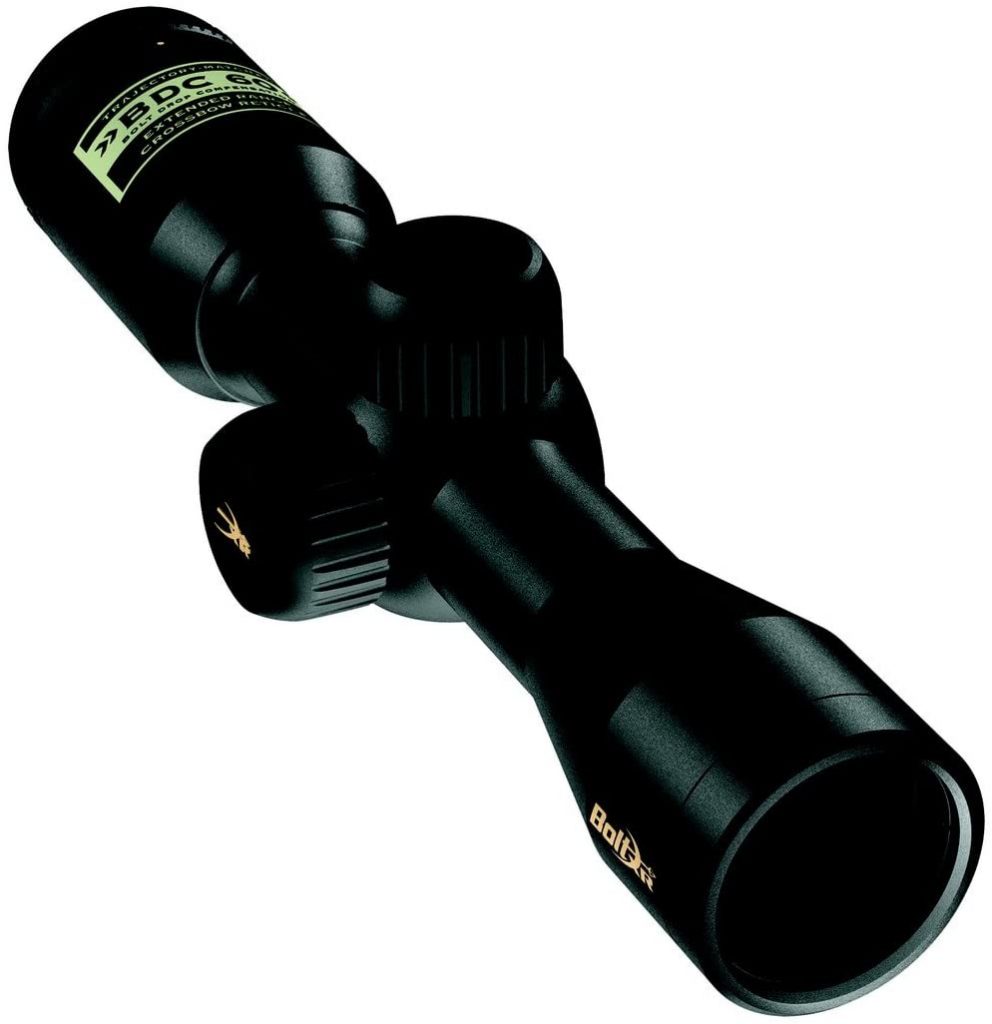 3. UTG 4×32 Crossbow scope
Manufactured by Leapers UTG 4×32 is another innovative and advanced crossbow scope. This is one of the cheapest and lightest products manufactured by the company. It weighs around 1.7 pounds. It' s length, width, and height all are about 1 inch. It has a size of about 4x32mm. It is equipped with different pro five steps illuminated reticle for speed compensation. It also has five horizontal lines graded for 300 fps. This crossbow scope allows the aiming of yard distances of 10,20,30,40 and 50. The side wheel dual illumination control is favorable in different light conditions. The lens magnification power is about 4X, and it does not compromise in clarity. This scope is available at around $100.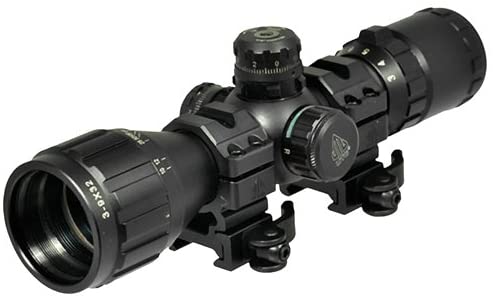 4. TruGlo Crossbow Compact scope
This crossbow scope is the treasure of all the crossbows. It has an impressive rangefinder trajectory compensating reticle. The lens is fully coated to give maximum brightness and clarity. The body is made up of aluminum and is scratch-resistant. The dimensions of the crossbow are 9×1.8×2.8 inches, and it weighs about 1.1 pounds. The magnification is 4x. The field of view is 24 inches wide in 100 yards. The eyepiece provides incredible eye relief, and it has dual illuminated BDC. It is an excellent choice for day hunting, but it cannot be used at night.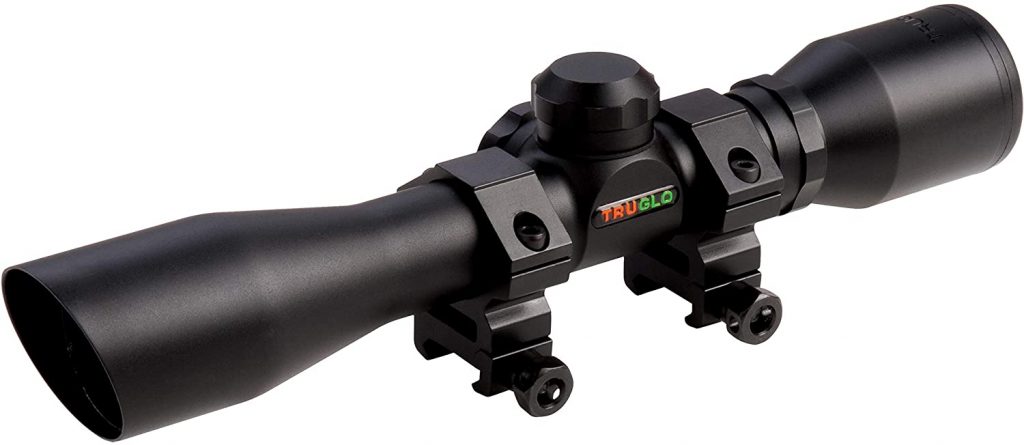 5. Barnett 1.5-5×32 Adjustable Illuminated Scope
Barnett 1.5-5X32 is TruGlo Crossbow Compact scopea high-quality, top-notch product. It weighs around 1.7 pounds and dimensions of 10x3x3 inches. The material is scratch-resistant. The product comes in the jet black color with a matte look. This crossbow is designed to shoot between 300 and 425 fps. It is a perfect combo for features and functions. It is also one of the most affordable and easy to set up and start shooting with.
6. NIKW9 Prostaff P3 Crossbow Scope
This is one of the newest addition in the Nikon line-up. This NIKON crossbow scope is non-illuminated but still allows a sufficient amount of light to get in. Barnett 1.5-5×32 Adjustable illuminated scope.It's perfect for an evening hunt. One of the best crossbow scope to invest in terms of money and experience. The lens is waterproof, fog-proof, and shockproof. The product is highly durable with a matte look. This scope stands on the expensive side and lacks variety.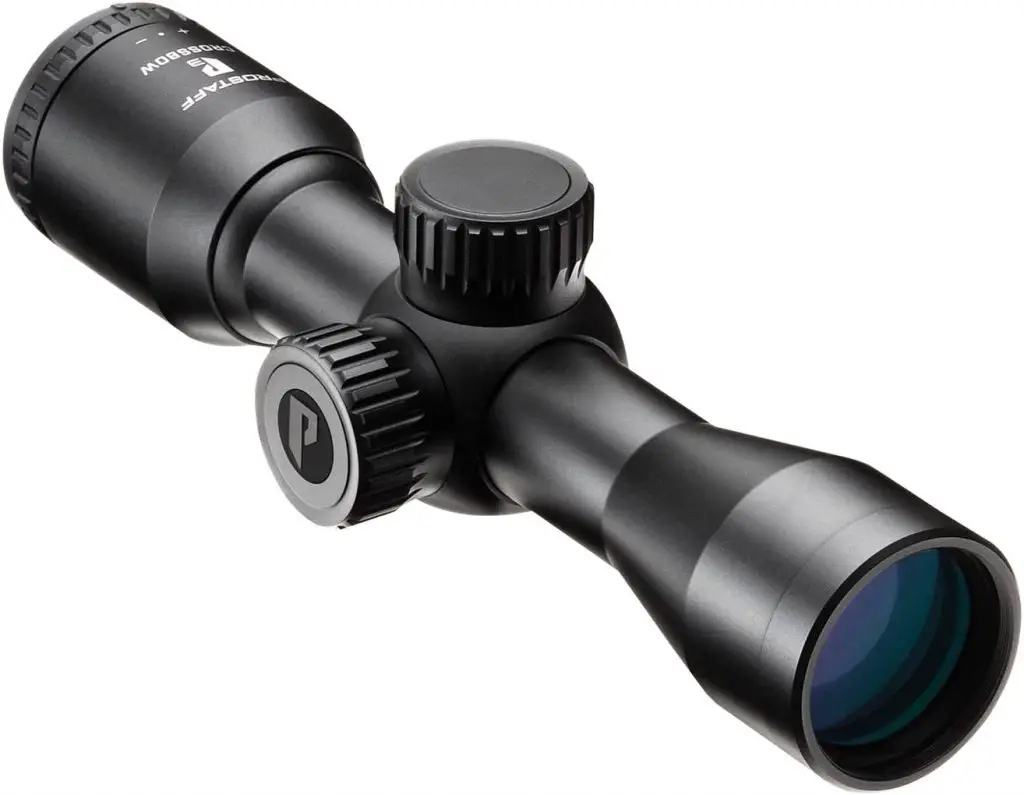 What Is a Multi-Reticle Scope?

A multi-reticle scope comes with several reticles in forms of horizontal lines, markings of dots. Each line represents the distance the crossbow can shoot accurately.
The scope is zeroed initially, and there is no need for any other compensations in holding the crossbow. Instead, the distance is changed using the side-knob—the distance on its side knob. Most multi-reticle crossbows are zeroed at 20 years and pre-set at shooting distances of twenty, thirty, and forty yards.
The multi-reticle scopes will only shoot accurately for the speed of crossbow they have been initially set. For example, if your crossbow scope has been initially calibrated at a speed of 300fps. However, if your current crossbow shoots at 250fps or 350fps, the crosshairs will be off. This is something you must keep in mind as it might require an upgrade of either the scope of the crossbow.
Some multi-reticle scopes come with a speed ring. Only, in that case, the calibration can be changed. The speed ring allows speed adjustment, whereby increasing or decreasing the distance between the archer and target.
What Do The Lines In a Crossbow Scope Mean?
The lines in a crossbow scope are typical of a multi-reticle range. They represent the distance at which the crossbow can shoot accurately. As explained earlier, the scope is pre-set. Specific distance usually 20 years. After that, the other lines will shoot accurately at different subsequent distances such as 30, 40, or 60 yards.