Last Updated on May 13, 2023 by
There is no denying that Barnett is by far one of the biggest and most famous names among crossbow manufacturers. Those who have purchased one of their top crossbow models often bestow fulsome praise on the company and steadfastly stand by their products. Yes, they often rave about how well they are built and how easy they are to aim and shoot. What are the best Barnett crossbows? Go through this article carefully as we review what we think are the top 5 crossbows made by Barnett.
Top 5 Best Barnett Crossbows 2023
1) Barnett Outdoors Brotherhood Crossbow (read detailed review)
2) Barnett Jackal Crossbow (read detailed review)
3) Barnett Wildcat C5 Crossbow (read detailed review)
4) Barnett Ghost Crossbow (read detailed review)
5) Barnett Quad 400 Crossbow (read detailed review)
Important points to consider when buying a Best Barnett Crossbows
It's true that Barnett offers a number of important features on most all of their crossbow models but we think that the following are the most important ones to consider when you go to buy your first best Barnett crossbows.
Accuracy
This is probably the most important feature to consider when you are thinking of buying a Barnett Crossbow. Obviously, it does not quite matter how many other fancy features your Barnett crossbow has on it if it doesn't shoot at the target accurately.
Ease of loading
You certainly wouldn't like your new Barnett crossbow to be embarrassingly time-consuming when you get ready to shoot. That means you will not want to waste time loading your weapon when you could be spending time shooting. So get a Barnett model crossbow that has foot stirrups and cocking devices that make it easy to load.
Weight
There is nothing more difficult and cumbersome than trying to shoot a heavy crossbow with perfect accuracy. That is why you would like to purchase any Barnett crossbow which is lightweight. A good crossbow should not weigh more than seven pounds.
Power
Power in a crossbow is reflected by its draw weight. This means that the higher the draw weight the faster the speed of the arrow when it leaves the crossbow. Rank beginners should start out looking at draw weights from 120 – 150 pounds and more seasoned hunters should consider having weapons with draw weights over 150 pounds.
Extras
Barnett, more often than not, sells their crossbows in a package. That means you will have everything you require to set up the crossbow and shoot it right away. You should look for extras included, such as arrows, quivers, sights and cocking devices that will enhance a particular Barnett model's overall appeal.
Best Barnett Crossbows Review
1) Barnett Outdoors Brotherhood Crossbow
This is a very solidly-designed crossbow by Barnett. It is a great crossbow purchase for intermediate and experienced level crossbow users. And this is going to work well for hunting just about any legal game in USA.
There is simply too much to like about this sophisticated crossbow model. It is really powerful and features a very good 160 pound draw weight. That is enough power to easily penetrate the kill zone of even larger animals. Its high energy cam is fairly impressive as well.
It comes fitted with a good scope and there is also a built-in foot stirrup to help you cock it. It weighs only 7 pounds and the package it comes with includes arrows, quiver and a handy cocking device.
Pros
Smooth ADF trigger system
Easy and fast loading
Lightweight design
Powerful enough to take down any legal game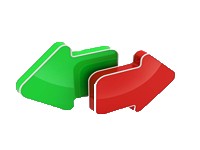 Cons
Slightly front heavy
Can be a bit noisy when shooting
2) Barnett Jackal Crossbow Review
This is the finest low-budget compound crossbow your money can buy. It also happens to be the model that we would recommend to any beginner, irrespective of whether he wants to hunt or shoot just for fun. You should not take this to mean that this is a crossbow for beginners only. On the contrary, it's just as good a choice for the intermediate and even advanced hunters, basically for everyone looking for great power, accuracy, and safety, at an affordable price.
Pros
Best crossbow for a rank beginner looking for an affordable model
Very cheap for such a powerful compound crossbow
Enough kinetic energy for any legal game in the US
Package includes everything you need to get started immediately
Automated safety prevents dry-firing
Military-style stock; very comfortable and looks absolutely cool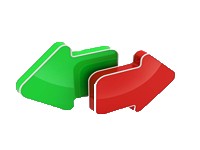 Cons
Package does not include a rope-cocking device
3) Barnett Wildcat C5 Crossbow
The Barnett Wildcat C5 Crossbow was touted as designed "by hunters, for hunters," and certainly it is a powerful hunting weapon, but at the same time, it is perfectly suitable for target practice as well. The power output is awesome and each of the separate components are perfectly trustable, making the Wildcat C5 very low-maintenance and an absolute fun to shoot. However, you should make sure that you get a rope-cocking aid with your purchase if you're just a beginner, and consider replacing the accompanying scope after getting some target shooting experience behind you.
Pros
Superior quality for a fair price
Can be used for both hunting and target practice
Deadly accurate at well over 50 yards shooting distance
Very tough and durable stock and ergonomic design
Very tough and durable stock and ergonomic design
Comes with solid and durable arrows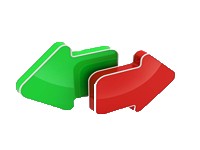 Cons
Package comes without rope-cocking device
Included sight is of average quality
4) Barnett Ghost 410 CRT Crossbow Package
If the crossbow comes within your budget, we sincerely believe there's nothing better than the Ghost 410 Crossbow on the market, from a hunter's point of view. It can deliver close to 150 ft-lbs of kinetic energy. Are you aware how much KE is required to harvest the largest game on the planet (such as the grizzly bear, African elephant or Cape buffalo)? Roughly 75 ft-lbs. of energy. This means the Barnett Ghost 410 can deliver over double the energy required to take down any game. There's really no game in the world you can't take down with this beast, assuming your aim is not the issue.
Besides, the crossbow is relatively light (less than 8 lbs.) and has a short axle-to-axle length, it is super easy to maneuver in hunting blind, tree stand, and other tight corners. And taking into account, how fast it shoots, your target won't have even the slightest chance of running away before your arrow hits the vital organs.
Pros
Jaw-dropping 410 FPS shooting speed (150 ft-lbs. of kinetic energy)
Superb accuracy at 70 yards and more
Light-weight and short axle-to-axle length
Enough power to take down any game on our planet
High quality scope included
CRT ultra-light carbon riser gives the crossbow well-balanced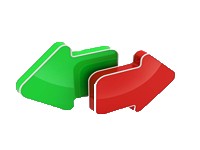 Cons
Needs a lot of string waxing to prevent serving separation
5) Barnett Quad 400 Crossbow
Developed and marketed by Barnett a highly-reputed crossbow manufacturer for the last few decades, the Barnett Quad 400 Crossbow is a direct upgrade from its predecessor the Barnett Quad 300. The Quad 400 takes a stronger design, has great looks, is much lighter and faster as well. As a matter of fact, this crossbow is one of the fastest crossbows in the market and can fire bolts at an amazing speed of 345 feet per second. Barnett's goal is to provide top crossbows that might help and enhance a hunter's hunting performance.
Pros
Great value for money
Unmatched performance
Comes with enough power and speed that can bring down even the largest game
Enough power to take down any game on our planet
Even with the added scope, you will still attain exceptional accuracy up to 60 yards
Excellent Customer Service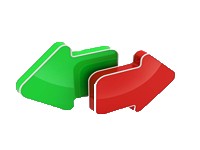 Cons
Difficulty in Loading
The crossbows weight might present a problem
This tough crossbow is not exactly for newbies
Conclusion
As you can see from our reviews Barnett makes a wide variety of crossbows to cater to all types of hunters and amateur crossbow shooters. There is not a bad model at all, but only experienced hunters can make the most of it, though there are many models which inexperienced beginners can take advantage of. Of all of these models, however, we would like to say that the one we like the best Barnett crossbows is the Barnett Outdoors Brotherhood Crossbow Package. Features such as its outstanding trigger system, fire power, as well as its tough and durable construction completely set it apart from the other models. If you are looking for a new crossbow, and that too at an affordable price, the Barnett Outdoors Brotherhood Crossbow Package will surely satisfy all your needs, and hence you should really take a close look at this model crossbow before making a purchase decision.