Last Updated on May 13, 2023 by

If you are looking for a crossbow that can be used by both professionals and amateurs at the same time and for which you won't have to pay a huge price, The Barnett Jackal Crossbow package is the first thing that comes to our mind. If you go through the Barnett Jackal crossbow review, you will get an idea as to why this crossbow stands out in the crowd.
It is really perfect for those searching for a crossbow that has a military design with a more than enough drawing power to keep you happy when you are out in the woods hunting. The Barnett jackal crossbow is tough, compact and durable, and this why most people who are looking for a good crossbow usually end up buying this crossbow. Little wonder it is regarded as a top-seller in the crossbow category in Amazon.
Barnett has always had a high reputation of producing crossbows that meet the ever-changing requirements of the industry and adapting themselves to brace up the challenge of tomorrow.  Having been in this field for more than 50 years, the company has manufactured some of the most outstanding designs to increase accuracy, power  and also to  reduce weight for ease of use. The Barnett jackal crossbow is no exception.
The first thing you will notice about the Barnett Jackal Crossbow is its unique design and compactness. It has a sleek military style stock which is lightweight and comes with a divided fore- grip for comfortable hand placement. In order to produce an arrow speed of 315 feet per second, this weapon's quad limb is equipped with high energy wheels and you should not also forget about its synthetic string and cable. The Barnett Jackal's lightweight body and the power it is capable of generating make it a complete weapon potent enough to take down any game, big or small.
Pros
Attractive package price under $300
Easy to assemble
Very fast and accurate
Durable and compact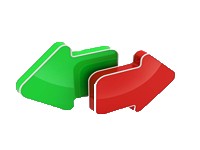 Cons
The package does not include broadheads for hunting and a rope cocking device which is necessary.
If the battery fizzles out, so does the scope. So, you should carry extra batteries when you are out hunting.
 Most Impressive Features of the Barnett Jackal Crossbow
Has maximum bolt speeds up to 315 feet per second
High energy wheels and a synthetic cable system
Picatinny/weaver rail
ADF MIM trigger mechanism
AVI bolt retainer
AVI foot stirrup
Incredible performance
The Barnett Jackal Crossbow was designed with a very military-like style, compact enough to help you get in and out of the woods with complete ease without compromising on performance. In fact, thanks to the 150 pounds of draw weight and a power stroke of 12 inches, this 7.7-pound bow is capable of delivering a 20 inch bolt at 315 FPS with an awesome 95 foot-pounds of energy as it bangs into the target.
Obviously, this is more than enough to help the newest hunters drop their target with perfect accuracy – all at a price point which is hard to beat. With a quad limb design that combines high-energy wheels with synthetic strings, this is just about everything that hunters are presently asking for.
The included extras make it more attractive
If you simply buy the Barnett Jackal and nothing else, you'd be getting an outstanding deal – but when you include all other options that come with the package, this crossbow model becomes one of the best buys under $300 at the moment. Not only will you get a world class—lightweight and powerful– crossbow, but also in case your purchase includes the Weaver rail system to attach any scopes, sites, or other accessories offered with is model , you will get a complete package.
The package also includes a quiver to hold the bolts, it also comes with 3 – 20 inch Easton bolts (Field Point Tips) and a Premium 28mm Single Red Dot Scope. Altogether, these extras are worth hundreds of dollars, but when you purchase this specific package you get them all at a hugely low rate.
Combining all of the features that you're looking for and without any of the major drawbacks many crossbows selling in the market are associated with, you're going to enter the seventh heaven the moment that you decide to procure this specific package. Widely regarded as one of the best crossbows on the market today by professional hunters, it combines years of excellence in design and development that Barnett is known for. It's impossible for you to ignore  the Barnett Jackal Crossbow.
The Premium Red Dot Sight
The Barnett Jackal crossbow is pretty accurate by itself but if it's precision you are looking for, you would like to use its red dot sight. One of the benefits you gain with this accuracy device is that you will be able to keep both of your eyes wide open while shooting. People who made actual use of the crossbow said that they were able to hit the target from a distance of 30 yards.
What is amazing is that most of these reviewers were using the  crossbow for the first time, so if you are a skilled professional, your arrows will hit the target from a greater distance.
If you decide to purchase the Barnett Jackal crossbow, you might find it necessary to buy some other products as well for the best type of performance. These include lube wax which will be used to prevent the string, cabling and other frictional objects from wearing out. If you intend to shoot many times, you might be interested in buying the Barnett-made outdoor 20-inch carbon arrows with field points. Another important accessory would be the crossbow case which will be useful for carrying the hunting weapon.
In the final analysis, if you go through this Barnett Jackal crossbow review carefully, you will understand that this crossbow is a low-priced product that matches the quality and design of some of its high-priced counterparts. Hence, whether you are a rank beginner or an expert professional hunter, the Barnett Jackal Crossbow will be an ideal weapon to add to your arsenal. If you're  a beginner and looking for an alternative with the same price range but won't compromise the power, you might as well to want to check out the Barnett Raptor FX Crossbow & the Barnett Wildcat C5 Crossbow.