Last Updated on May 13, 2023 by
Have you heard about the Barnett Razr crossbow? If you haven't and still looking for a high-performance crossbow for yourself, you should check out this Barnett Razr Crossbow Review, so that you may get a better understanding of this crossbow and see for yourself why this crossbow is rated as one of the best crossbows in the market today.
Let us start talking about the company known as Barnett. Well, it has been around for quite a long time, almost over half a century. However, while the company makes good use of its experience and expertise in retaining the essential features of a crossbow, it also makes copious use of modern technology that lends a sophisticated touch to all the products dished out from the assembly line. When these two qualities—tradition and modernity – combine together successfully, it is obvious that Barnett would become one of the top crossbow manufacturers in the world.
If you are a hunter and want to have a crossbow that gives you an adrenalin rush, you should look for a more exciting product that forms the ideal crossbow package. There are many crossbow packages out there in market making tall claims, but take it from us, few of them match the promises made by the manufacturers in their advertisement brochures.
One of the few that will deliver what its promises is the Barnett Razr Crossbow package.
The Barnett Razor Crossbow Review
The Razr Crossbow is considered one of the most-technologically advanced of all the crossbows that have been manufactured by Barnett. It is in fact one of the complete crossbow packages offered in the industry. It is efficient, accurate and powerful. Yes, this crossbow has achieved quite a reputation in the market as a top model loved and admired by professional hunters all over the world. It also has the highest power-to-weight ratio unlike other models available on the market, thanks to its moderate weight of 6.4 pounds.
Despite its draw weight of 185 pounds, the Barnett Razr crossbow is capable of producing an awesome arrow speed of 400 FPS, which needless to say, is good enough to impress even the crack professionals in this field.
Barnett does have a number of great crossbow and this is just one of them, you can check out other of our crossbows review in our best crossbow review guide.
The Deft Use Of Carbon Riser Technology
However, what really makes the Barnett Razr a darling of the professional hunters is the technological aspect of this product.
It is the first one in the industry to have full carbon stock that combined extremely well with Barnett's perfect Carbon Riser technology and titanium side-torque plate. The final result is awesome! The company has given birth to a crossbow model that is far stronger than any other crossbow on the market and makes people envious of you if you are a proud owner of it.
Anti-dry fire- metal injection molding (ADF-MIM)
This is another aspect that makes this crossbow a top favorite of many hunters. It is a feature used by many modern-day manufacturers.
It is known to gives a boost to the safety mechanism as well as the usability of this crossbow. It automatically engages the crossbow's safety when it is properly cocked. This helps prevent dry fires and accidents that take place because of carelessness on the part of the users.
Custom Fiber-Blend Crosswire Strings
The Barnett Razr crossbow is again unique in the sense that it is one company that has gone to make its strings using custom fiber-blend, which enables the crosswire strings to maximize their longevity and retain their original strength.
The strings are also weather-resistant. With proper care, the Razr crossbow's crosswire strings will continue to serve their owners for a very long period of time. This means less maintenance charges and higher performance level.
Skinning Knife As A Bonus
The Razr comes with a specially designed quiver that allows easy access to the arrows while providing the much-needed protection. The Razr also comes with a bonus skinning knife that perfectly attaches to the stock and you won't have to buy a separate one.
Barnett Razr Crossbow Review
Pros
The Razor Crossbow comes with enhanced durability and flexibility thanks to the composite laminated limbs
It is quick, powerful and accurate when it comes to firing and loading because of its top class crosswire strings and cable system
It is extremely safe to use because its automatic safety mechanism
It has tremendous arrow speed compared to other crossbows with the highest reaching 400FPS
The best quiver that fits the crossbow's sleek design
A fairly affordable price considering the reputation it enjoys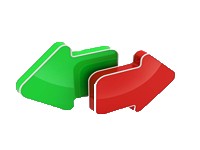 Cons
It might be too expensive for people with a tight budget
It is not really an ideal choice for beginners
This is definitely a great quality crossbow from Barnett. The stock is perfect, very durable and well-crafted. It has that nice feel to it that every crossbow hunter looks for when they run after high-priced models.
The bow is fast enough to raise many eyebrows and it is obviously a great quality piece.   Though this model costs over $1000, it is definitely worth buying. It will indeed make you a proud owner of a crossbow regarded as one of the best in the market.
Barnett Razr Crossbow Review: Final Analysis
Having a Barnett Razr Crossbow will definitely enhance your crossbow hunting experience and when you know that you have by your side an incredibly tough hunting equipment that can kill any game that moves about in the woods of America. This crossbow will surely make you a confident hunter and you may always look forward to a successful hunting season. There are a couple of other similar hunting crossbow reviews such as the TenPoint Vapor Crossbow Review & the Barnett Ghost 410 CRT Crossbow Review, that might be worth for you to check out.
We are quite sure that after going through this Barnett Razr Crossbow review carefully, you will be able to take a concrete decision on whether you will require this super product for your hunting expeditions. If you are not suffering from a budget constraint, or you are just not a rank beginner, you should definitely give it a go. Happy hunting!