Last Updated on May 13, 2023 by
A rangefinder is an instrument used to determine the distance of a target in range. Measuring the distance of moving objects is called ranging. It serves its purpose in military,surveying, and hunting. It also helps to focus on photography. The rangefinder is two types: optical rangefinder and laser rangefinder. The transmission of electromagnetic waves takes place. The time-lapse of these reflected waves are converted into distance. Several such measurements are combined for tracking and tracing. This principle is then used in satellite navigation.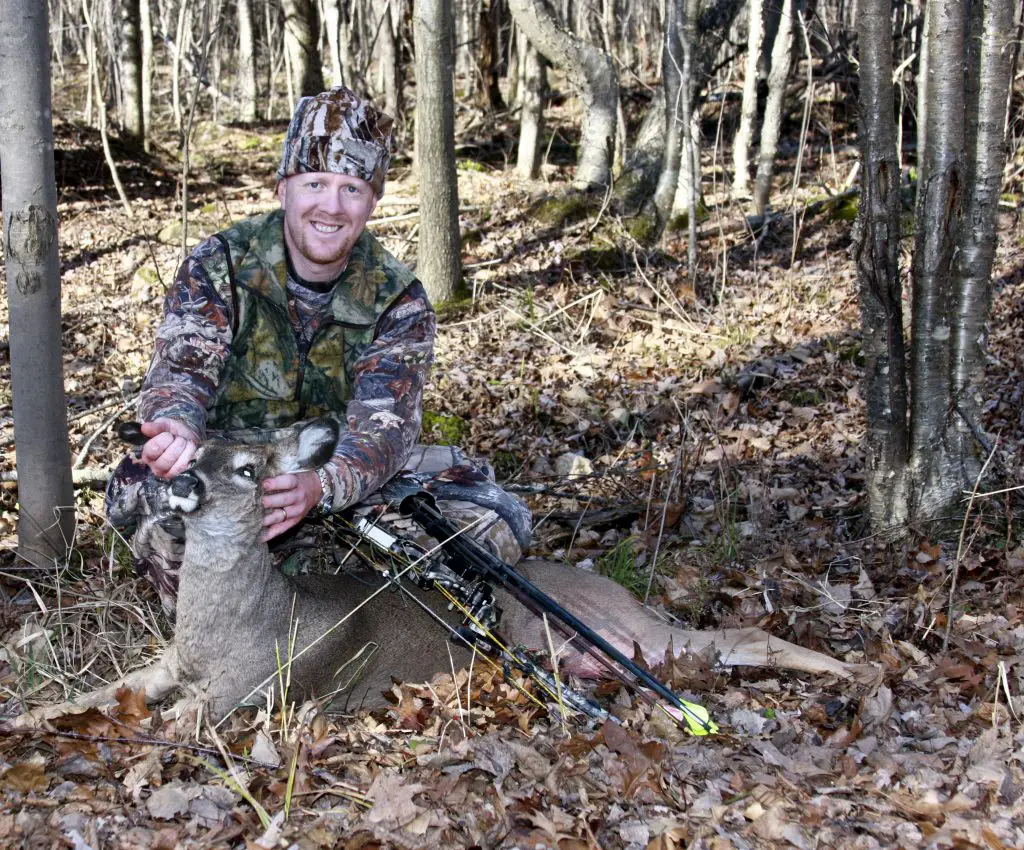 A rangefinder is necessary for a successful bow-hunting. Buying a rangefinder requires a lot of research. It includes the range, magnification, coating, brand, and angle compensation. A good range finder is also easy to use to make the hunting itself easier. There is every kind of rangefinders in the market, which makes the right choice trickier. The rangefinder technology is improving day by day. The cheapest one of today is a lot much better than the latest one a few years ago.

After reviewing dozens of rangefinders, we have chosen the ones worth your time and money
Halo XL450
If you want a "just-the-basics" rangefinder, XL450 is the only best option for you. It has all the essential features for its low price. With 450 yards range and 6X zoom, it is the best bow hunting rangefinder for money. Halo introduced AI features (Angle Intelligence) in this model. Sounds like Artificial Intelligence? Well, it is, in terms of angle measurement. It gives quick and accurate angle reading. Halo XL 450 has four different distance settings to choose from to improve the shot. The only downside is that it has a short reflective range of 450 yards only.
Nikon 16224 Arrow ID 3000
Nikon 16224 Arrow ID 3000 resembles Nikon Aculon in terms of visuals. Many hunters consider it a plus for its small size. It has a distance range of 550 yards with an accuracy of +/- one yard. Its most standout feature is its Tru-Technology. It allows the user to change modes in one click. The Arrow's Distance Target Priority mode gives an accurate distance of target when there's an obstacle. Thus, it is useful for bow hunting from elevated tree lines. With 4X Magnification and ID technology to measure the horizontal distance, it is a useful piece for hunters. Due to its short range, some think that the price tag is a little high.
Bushnell 202308 Bone Collector
Bushnell 202208 is specially designed for hunters. Like its name, it has got some useful features. It comes in many styles and colors, but the camouflage one is the best for hunting. Weighing less than 10 ounces, you can slip this compact device into your pockets. It also
comes with a case. Bushnell 202208 operates with only one button. It has an illuminated LCD and displays all the information. Thus, it allows you to plan your hunting with ease. Bone Collector measures the distance range of 10 to 600 yards with an accuracy of +/- one yard. It uses a 9-volt battery, which is swapped with the help of screwdrivers only. Its other features are 4X Magnification, auto power-saving mode, and weather resistance. It may not be a feature-filled piece, but you will find the Bone Collector helpful when things get tough.
Bushnell Scout DX1000 ARC
Scout DX1000 ARC is an updated successor of Scout 1000 ARC. It is an excellent choice for both bow-hunting and rifle-hunting. That's why Scout DX1000 is considered the 'beast of the range finder.' It measures the distance range of 500-1000 yards with +/- one yard of accuracy. Its updated feature is ARC (Angle Range Compensation). This feature helps to measure accurate horizontal distance up to 99 yards. This feature also helps to calculate the angle uphill or downhill. It has different modes such as Rifle mode, ARC bow mode, and the Brush mode. It is based on Extreme Speed and Precise (ESP) technology for accurate measurements. Its other features include a tripod mount and 6X Magnification. It has a waterproof coating and it comes with a two-year limited warranty. Its only drawback is that it does not give an excellent LCD in low lighting. Also, it is not the right choice for target shooting.
Tec Tec Tec Pro Wild Hunting Rangefinder
Tec Tec Tec pro wild is the solution to your budget problems. It is an affordable rangefinder that has all the specs of a laser rangefinder. Its entry-level price tag puts behind all the other cheaper alternatives. It measures the distance range of 500-540 yards. Accuracy is up to +1/-1 yards. Although its range isn't that long, many other models show performance issues at this range. So, it's a better choice. It has the property of a continuous scan to measure the speed of the target. Its ultra-clear and multi-layered optical lens display make it easier for the user to read. It is aided with a 6X magnification. It comes with a CR2 battery, a pouch, a cleaning cloth made of microfiber, and a
manual. It is easy to use, so wouldn't even bother to read the manual. It has only one drawback. It doesn't have the features of angle compensation and back target selection.
What Should I Look For When Buying a Rangefinder?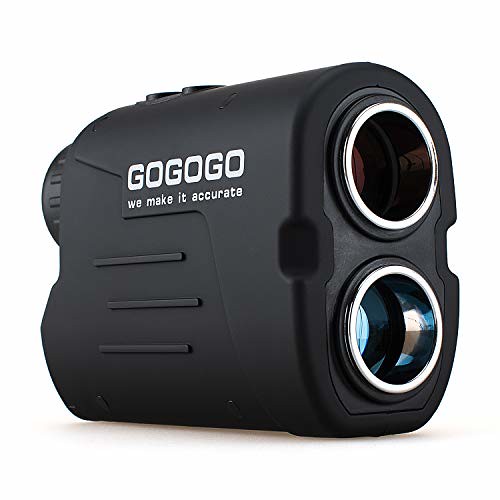 A quality rangefinder is best for every hunter. You must list out your requirements before buying one. Buying a rangefinder is not a difficult task if you do proper research. The following
are the features that must be kept in mind while purchasing a good rangefinder.
Budget and Quality

While buying any product, the first aspect of being considered is the budget. Everyone wants to save their cash, But no one wants to compromise quality over price. Fixing a budget before buying them helps to cut all the range finders below or above the price range. You should also choose whether you want a rangefinder for bow hunting or rifle hunting. All the good quality brands have some unique features that make them stand out in the industry. They also have excellent customer service.

Range
The range is an essential factor when buying a range finder as it is used to find the range. Unlike bow hunting, rifle hunting requires a range finder with a range of 1200 yards or more. It is suggested to find a range finder of double the range you want. That is because the range finders don't work well at their maximum range. If you're going to shoot at 500 yards, a range finder with 1200 yards range will give a better result than a range finder with a 650 range.
Angle compensation
Angle compensation helps to calculate the distances at a certain angle. Shooting a target from a tree stand becomes more manageable with the property of angle compensation. It needs basic maths skills to calculate the distance with angle compensating features.
Magnification
Magnification is also an essential factor to be considered when buying a range finder. Magnification of the lens is significant in a far distant shooting. Many people think that the more Magnification, the better vision. But as it is said, "excess of everything is bad." Thus, a range finder with a 6X zoom lens is more than enough because large Magnification can make you disoriented and lose focus in the field.
Ease of use
No hunter would want to lose the target while trying to struggle with his equipment. A good range finder must be easy to handle and understand. It should also be compact so that you don't have to worry about packing it along with your gear. Modern rangefinders have this advantage. They are so easy to use that "even a caveman can do it." There is no need to worry while buying a range finder because all the brands try to keep this feature in their product.
Features
An ideal range finder offers features like water resistance, durability, speed detection, accurate measurements, illuminated LCD, and powerful optics. So you have to choose the one you want to have all the functions. What is the best cheap range finder? Halo XL 450 us the best cheap rangefinder, which costs $83.50 only.
It may not be the cheapest. But it has all the specs that a hunter looks for in a rangefinder.
What is The Average Price Of a Rangefinder?
The average price range of a rangefinder is from $25 to $700. You can find a low-end rangefinder for less than $200.